12 New To-Dos in Brenham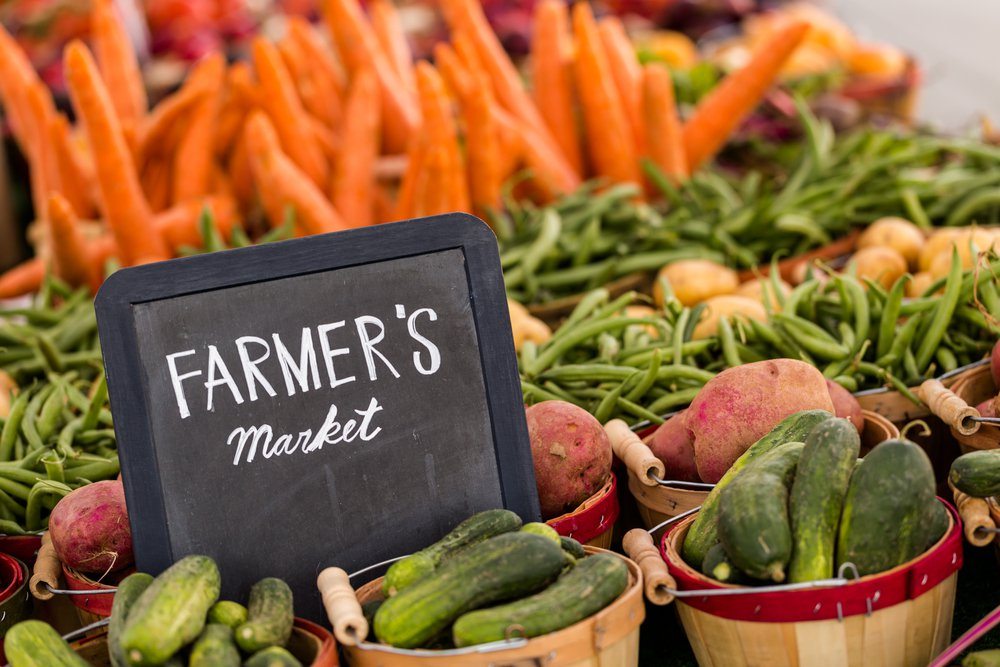 Brenham & Washington County isn't slowing down anytime soon. In the last six months (or coming in the very near future), at least 10 new things have popped up, all of which are worth the drive from the big cities of Houston, Austin, Dallas and beyond.
1. Las Americas Latin Cuisine
We thought Brenham hit the big time when Ninety Six West opened up with their wine, tapas and outdoor seating. But Las America's is giving them stiff competition with delicious authentic dishes from numerous countries around South America. The street tacos, Cuban sandwich and pupusas are a few of our faves. Open daily for lunch and dinner.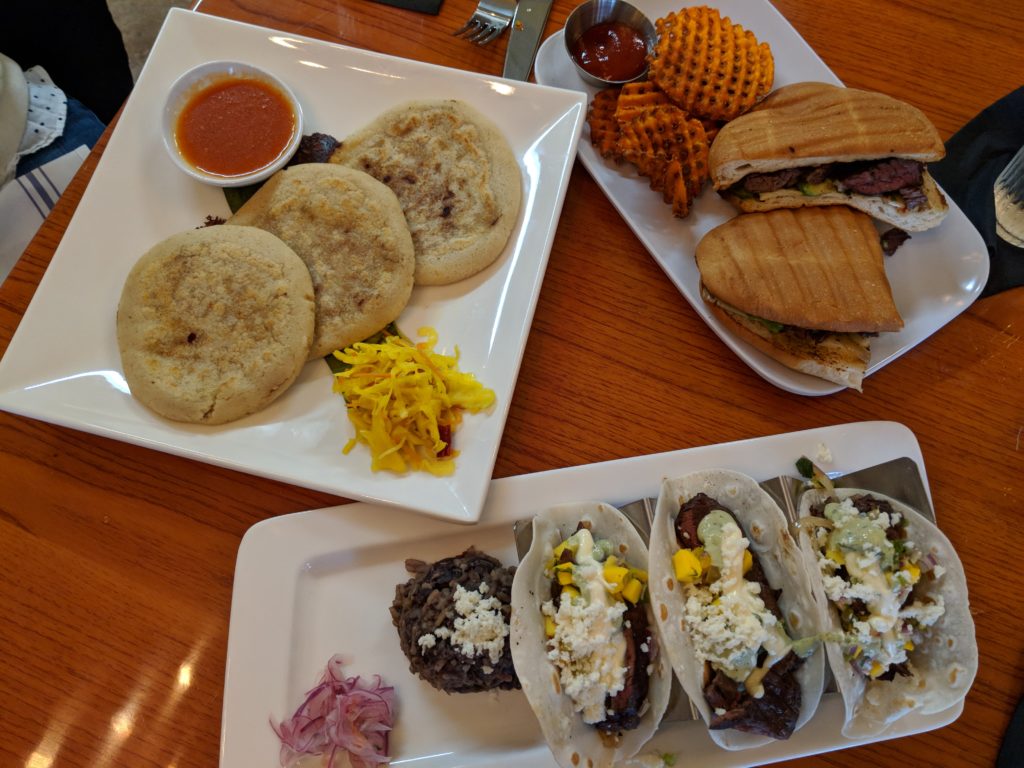 2. Roux Street
Downtown has livened up nicely over the last year or so with live music every weekend and outdoor spaces to drink, mingle and reconnect with your favorite peeps. Roux Street just adds to the flavor that IS Brenham, but throws in a Cajun twist to it with daily limited menu items like gumbo, etouffee and sandwiches to go along with the plentiful beer and wine options. And of course, live music and sports on the big screens.
3. Art Scene
Two new murals have been completed in Downtown Brenham. One welcomes you to downtown with iconic Texas & Brenham images, and one that surprises you, but lets you know what's inside. You have to see them for yourself – there are nearly 20 art stops on the #BrenhamArtWalk.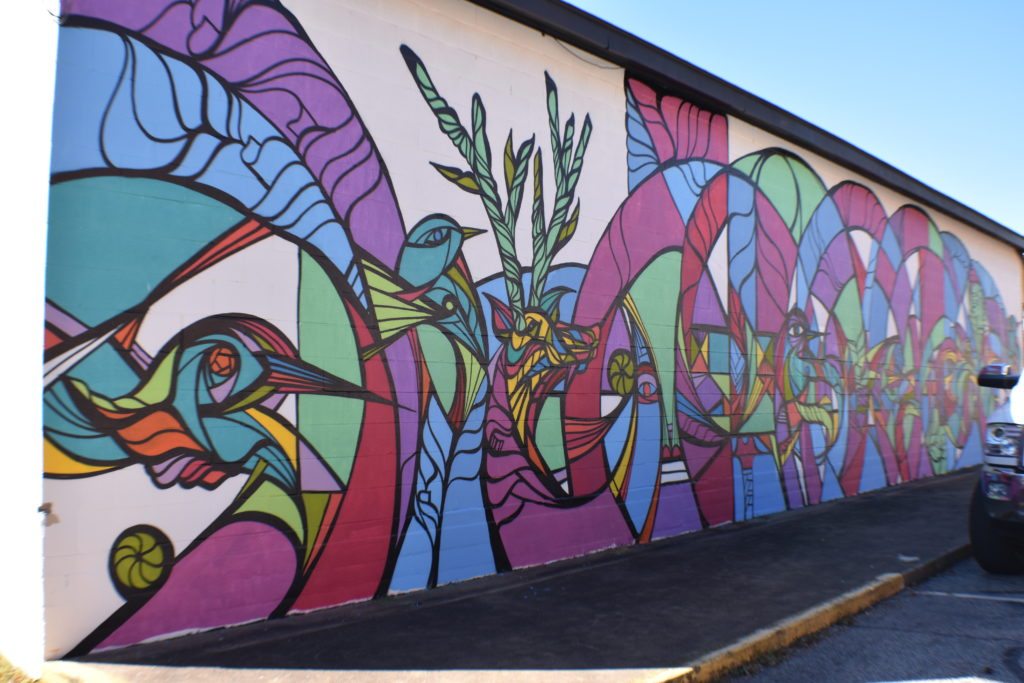 4. Dumas Walker Cafe
Okay, this one doesn't sound new, but it is. The previous owners have retired so Smitty's owner purchased the cafe and immediately opened for breakfast on Saturdays. That part is new. And delicious. And necessary, because you can't ever have enough breakfast foods. (Dumas Walker merged with Smitty's Cafe and closed the Dumas location.)
5. Garden Pub at Antique Rose Emporium
You've seen it… ladies shop, guys sit and wait. Cue the script change, enter Garden Pub. Now, both sit on the porch and have a drink in between shopping & strolling the beautiful rose gardens. Beer, wine, water, snacks, with shade and scenery – what more could you want? Open Friday & Saturday noon-5pm.
6. Jet Set Chocolates
Oh my. Do we need to say more? Chocolate so pretty you won't want to eat it, but you do, because it's chocolate. And dee-lish. The new storefront is now open on South Market Street in Brenham, Tues-Friday 11-6 and festival Saturdays.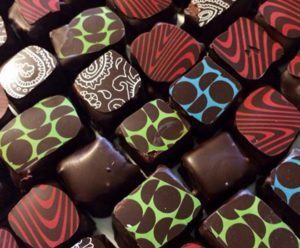 7. First Weekend Fun Days
The first weekend of each month is hopping with fun in Downtown Brenham. First Friday Farmers & Artisans Market starts the weekend off right. Saturday Shops & Hops can be enjoyed by everyone all day. Sunday Funday rounds out the weekend with pop-up games, art walk, shopping, delicious brunch and other activities around downtown.
8. Washington on the Brazos Farmers Market
As if you needed another reason to visit this beautiful historic site! Not only do they offer interactive programs every third Saturday of the month, but now they'll have a farmers market the same day from 10-2. Bonus!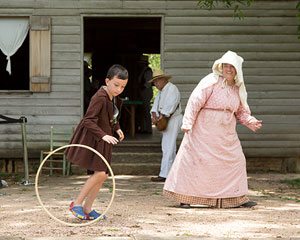 9. Coalfox Brewing
One more drinking reason to visit Washington County, because four wineries and one brewery wasn't enough. Who are we kidding? One brewery is never enough! Very soon, Chappell Hill will have a Texas craft beer option. Construction is underway, license is acquired, beer is brewing. Coalfax just needs the final touches and it'll be time to cut the ribbon. Stay tuned for announcements on Facebook.
10. 4 Star Concert Hall
Brenham will soon have a premier entertainment venue featuring live music most nights of the week, full bar and live streaming of concerts so everyone has the best seat in the house! Follow 4 Star on Facebook to get the latest and greatest.
11. The More-Than-Donuts Donut Shop
Brenham has a good selection of locally made donuts to choose from, including kolaches and breakfast tacos. But, in two donut shops, you can get way more than breakfast treats. The owners have expanded to lunch, and feature their cultural specialties like pork/chicken/shrimp fried rice, egg rolls, plus American faves like burgers and fries. And, from local reviews, it's all worth talking about. Brenham Donuts is at 600 W Alamo and Supreme Donuts is at 1600 S. Market. Both are owned by the same nice folks, all eager to serve you until 3pm.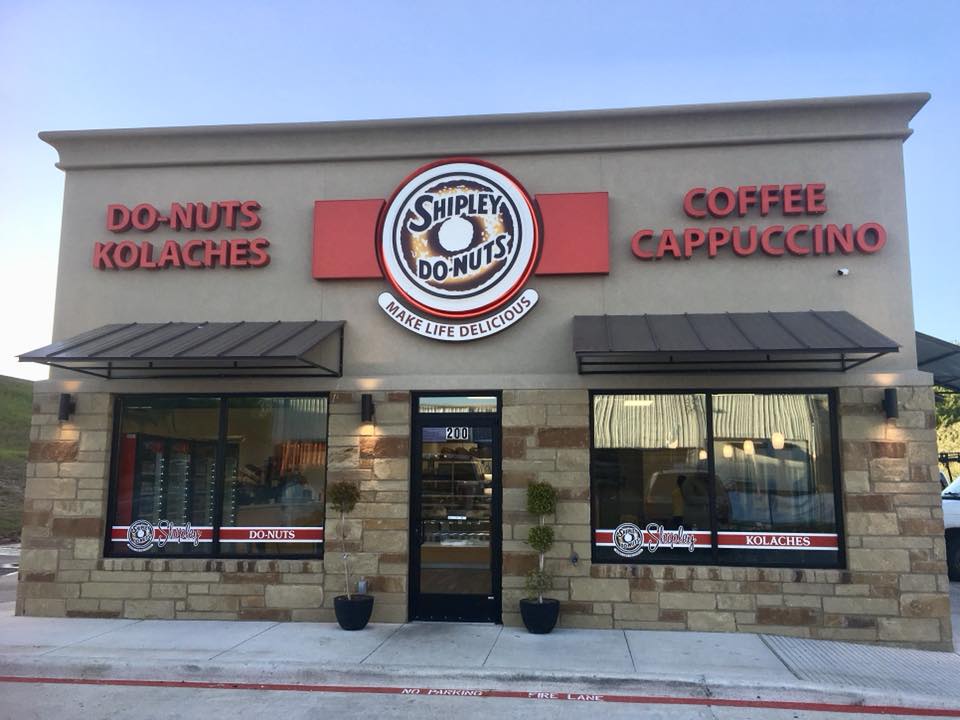 12. Shipley Do-Nuts
The big name Shipley has moved in. Located next to the public library, Shipley has been in business over 80 years, and now brings their 60 varieties of do-nuts to Brenham. Fun fact – in 1936 a dozen Shipley Do-Nuts cost 5 cents!