5 Ways to Kick Off Summer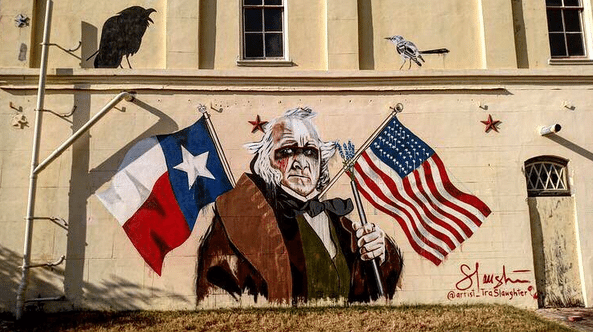 Summer is fast approaching – do you have plans yet? Here are five ways to get your summer started right in the peace & quiet of Brenham.
Maifest & Sunday Funday
The first weekend in May is filled with music, food, a small town parade, and plenty of libations to keep you cool. Brenham's German heritage festival starts Thursday night with a carnival and continues through Saturday night with plenty of live music and festival fun. Then stick around for First Sunday Funday in Downtown Brenham. Shopping, music, crawfish boil and plenty more will be available starting at 11am.
Wine, Lavender & British Tea
Bring your mom to the countryside for a relaxing mother-daughter getaway! Start off Friday with wine tasting at Pleasant Hill Winery as the sun sets. Saturday is filled with fun at Chappell Hill Lavender Farm – shopping, demonstrations, giveaways & food. End your enjoyable weekend with mom over a traditional British tea complete with homemade scones at Sue's Hideaway, just steps from Lake Somerville.
Art Walk
Brenham has new art popping up all the time in galleries downtown. And the murals that were created last October are a highlight of most visitors' trips to Brenham! Back Lot Gallery is featuring a new show by local abstract artist Candi Fite during May & June. Brenham's Downtown Art Gallery has a beautiful selection of art in many mediums plus art classes. The newest gallery, Tegg Art Studio, features lovely oil impressions of local country scenes.
History
Washington County is rich with history – the beginning of Texas, the first railroad, the oldest cotton gin, the church Sam Houston carved his initials in – there's so much to enjoy and learn about! We have museums to tour and living history days and an interesting documentary to watch in a restored 1925 theater. If you like history, you can spend a week here!
Family Play Dates
While there may be plenty for adults to enjoy, Brenham is fun for families, too! In the summer we have movies in the park, the aquatic center is open for swimming, Horseshoe Junction family fun park is hopping with all kinds of activities, you can ride Brenham's antique carousel for a dollar, and all the beautiful parks are waiting for picnics and swinging!
You, your family, your dogs – you're all invited to join us this summer, starting this weekend! May days of fun are here – we don't want you to miss out! Find a cozy place to stay a few nights… we have more than 40 lodging options!