A Rose is a Rose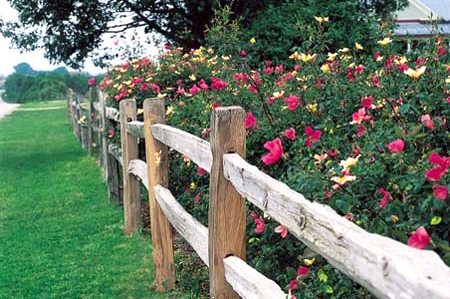 A rose is a rose is a rose. Just don't tell that to Mike Shoup.
"You've got the petulant roses and the drama queens, the showgirls and the tomboys," says Shoup, a gardener by trade, a romantic at heart, and a key figure in the renaissance of antique roses.
"Fragrance is the emotional spillover of memories," says Shoup, whose Antique Rose Emporium grounds may best be described as an artful disarray—a subliminal permission slip for meandering guests to unleash their own style and inspiration.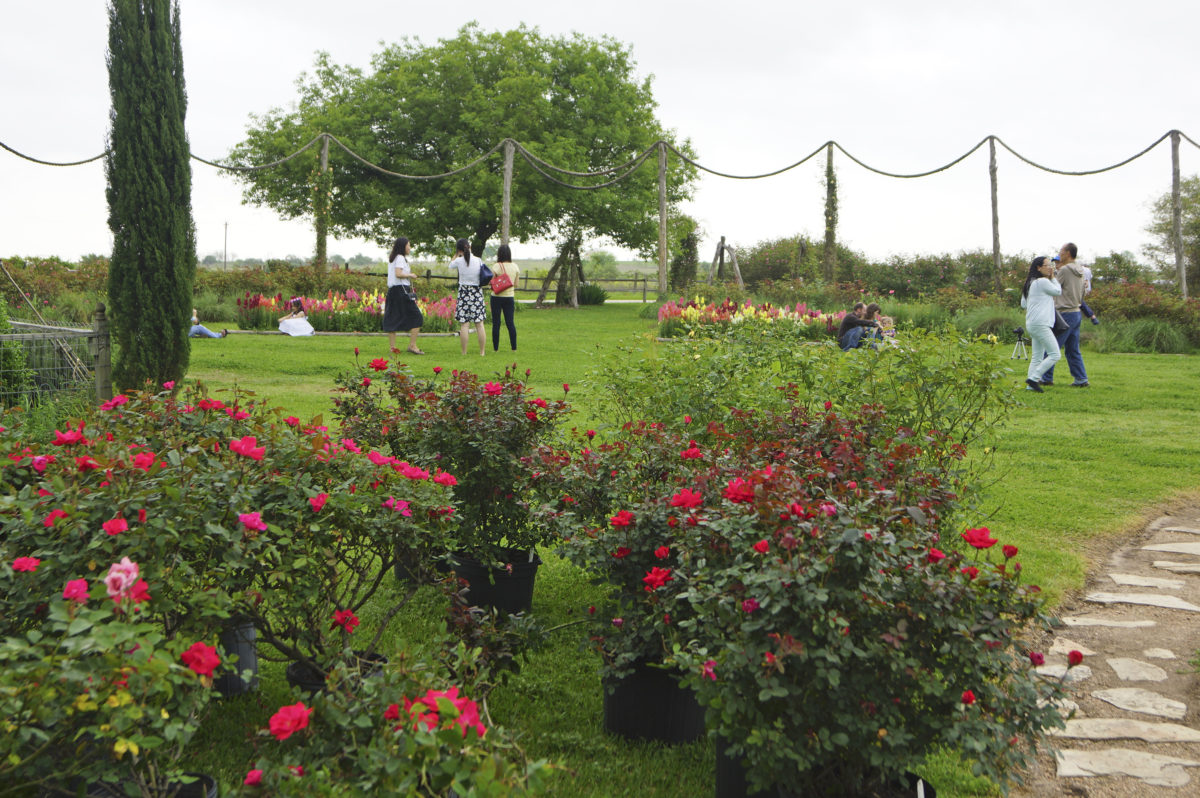 His love affair with roses began the day he found a bedraggled variety in the wild. They weren't pretty, but they were thriving in an unforgiving climate without pesticides and pruning. He began hunting for native plants, taking cuttings from "found roses" healthy enough to offer up their riches. And Antique Rose Emporium in Independence was born.
Rose-Colored Misconceptions
Catch Shoup on the 8-acre public grounds and he'll prune every myth you hold dear about roses.
Myth 1: Rose gardens are the best way to showcase roses. "Roses beg to be planted to embellish landscaping," Shoup counters. His roses come to life as provocateurs, spilling over fences, playfully climbing trellises and flirting from beds adorned with native grasses and perennials.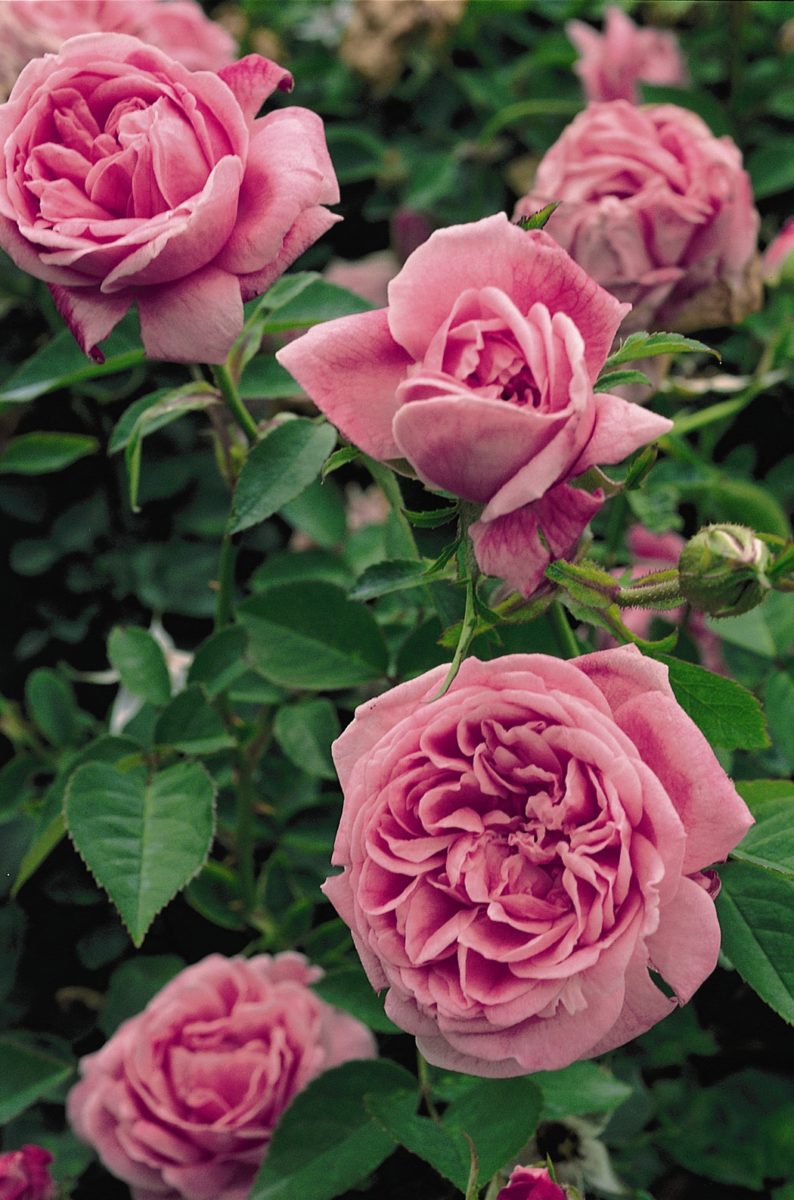 Myth 2: Hybrid Teas are "rose royalty." Sorry y'all, Shoup's not bowing. Calling show roses nothing more than bred art, he takes my "Rose City" sensibilities by storm. (I lived in Tyler for seven years. But since Shoup's roses and the Texas Revolution both have their roots in the ground we're standing on, the shots fired seem fitting.)
Myth 3: Roses are fussy. For sure they can be showy, look-at-me divas. But the antique roses that first captured Shoup's heart are fragrant, disease-resistant, and tough. They deserve not only a place in modern gardens, Shoup says, but a throne.
Gulp.
I confess to Shoup I've been doing roses all wrong. Back home, I have a dozen one-dimensional Hybrid Teas confined to a rose bed in Phoenix, where I now live and work as a writer. And editor. And Rose Killer.
Ugh.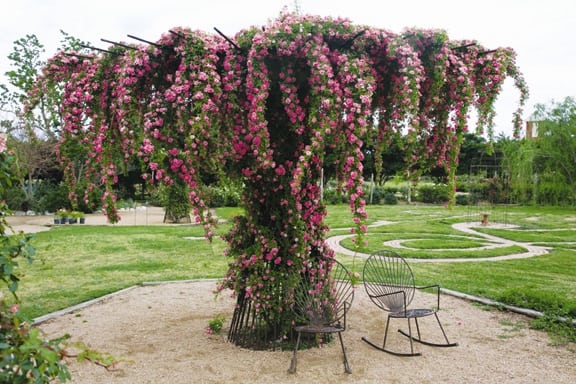 But now I have hope and Shoup to straighten me out. His battle-tested roses survived unpruned and unkempt against abandoned fence lines and in cemeteries. He certainly can recommend a few from the mail order arm of his Emporium that will thrive in the Sonoran Desert.
In the meantime, Shoup needs to hunt one more "found rose." He's got a name ready. "Jean, I can't wait to name a rose after you," he writes to his wife in their coffee table book. "Perfection takes a while to come around."
Swoon.
It's all part of the ethos that permeates the grounds of the Antique Rose Emporium. So what are you waiting for? Make time soon to stop and smell the roses.
Where is this? The Antique Rose Emporium is about 15 minutes north of Brenham on FM 50. The emporium is more than just roses – it's an event venue, perfect for weddings. It's a shopping destination for all things gardening. And it's a perfect place to relax and reconnect with your love of all things nature.
When to go: The 30th annual Fall Festival of Roses is November 3-5, 2017.
What's new: A beer garden serving local craft brews might—just might—have its liquor license in time for a soft opening during the festival.
---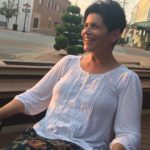 Freelance writer, Laurie Davies, works from home in the Phoenix area, where she enjoys her 10-second morning commute. Her teenage son is a Texan, with a birth certificate shaped like the state of Texas to prove it. Every time Davies visits the Lone Star State she flirts with moving back, but for now she laments the lack of good BBQ in Arizona and writes regularly about beautiful Washington County.