Bluebonnet Peak is Here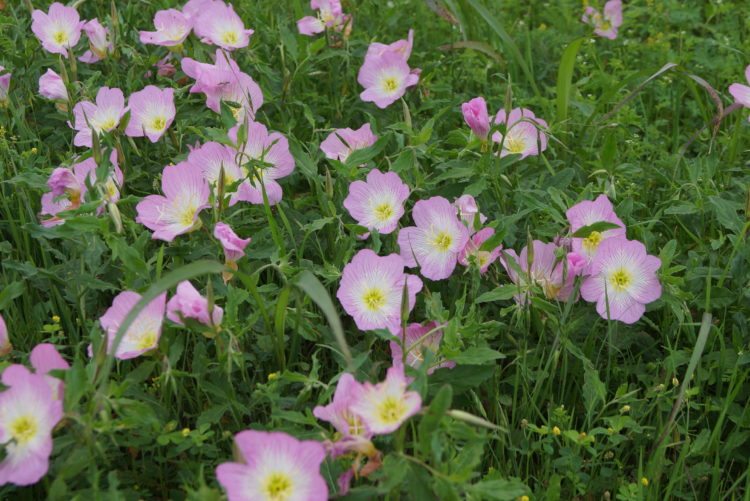 We've been watching closely and have determined that the bluebonnets have peaked in Washington County. There may be some newer blooms, but the areas we've already reported on are at peak or just beyond now. The ones in Brenham are definitely fading, or starting to fade. If you haven't come yet, you'll want to do so within the next 10 days.
The bluebonnets are pretty, and we're happy to see that they have been plentiful this year, but we're also thankful we have so many other wildflowers to enjoy! The Evening Primrose (pictured) seems to be growing nicely now. Indian Blanket is blooming already, and that stays thru May usually. I even spied some bright red Wild Phlox (I think)!
We hope you'll come explore and enjoy all the many wildflowers that are growing in Washington County, from now through May. There are plenty of events coming up in April, too! Maybe make a mid-week retreat or a Wildflower Weekend out of it!
~ Jenny 🙂