Bluebonnets – April 19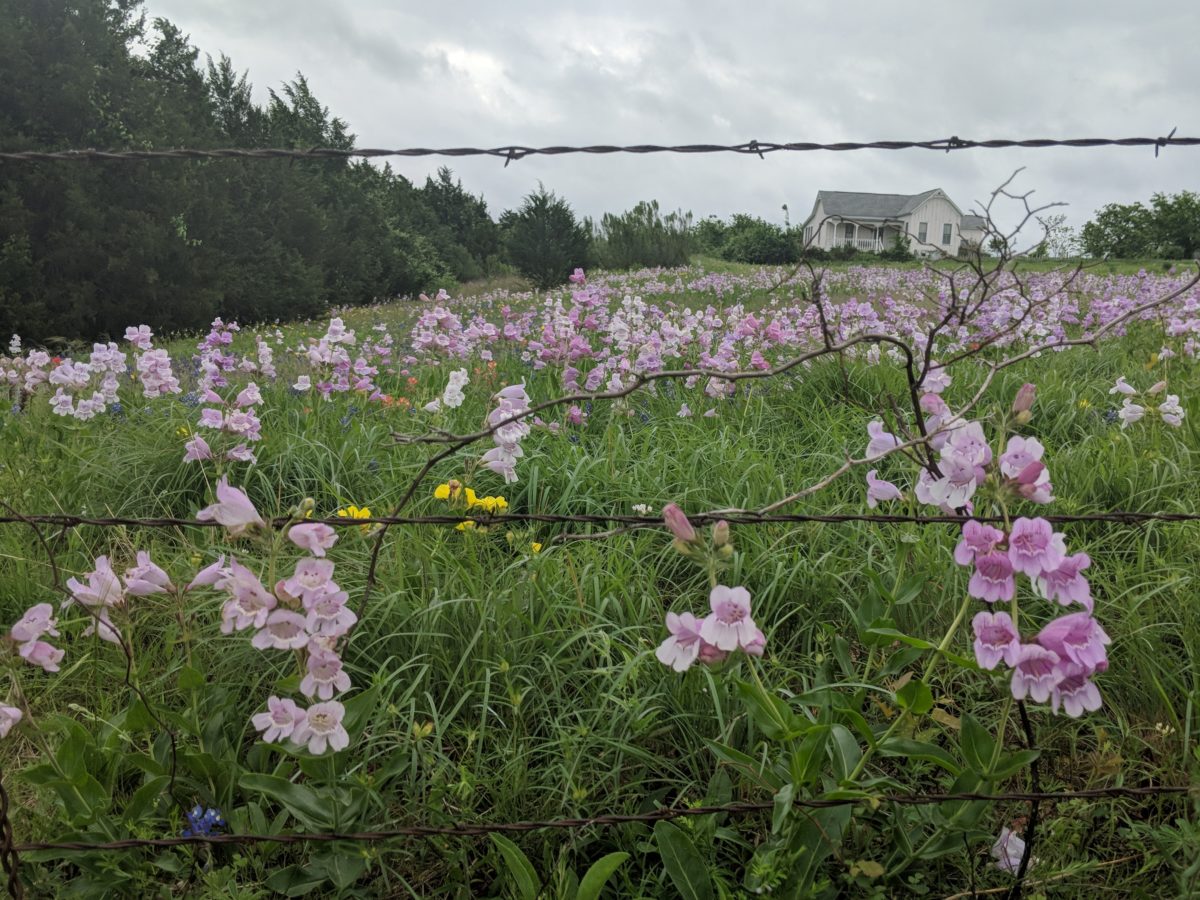 Updated April 19, 2018
The grass is getting taller than the bluebonnets, and most are starting to go to seed now. There are some still blue and pretty, but probably only for another week.
There are other beautiful wildflowers growing in Washington County. I found this pretty patch of foxglove (pictured above) hanging out on a lonely country road last Friday. There are lots of coreospis, firewheels and evening primrose around, brightening up the landscape. Mexican hat have finally bloomed, too.
Here are some suggested roads to travel to see the bluebonnets and other wildflowers.
Safe areas for getting out…
Industrial Blvd in Brenham (Industrial Blvd & Longwood)
S. Blue Bell Rd behind Sealand Seafood & Steak and Brenham Saddle Shop in Brenham
Washington on the Brazos State Historic Site
Lake Somerville – Nails Creek & Birch Creek State Park areas
Salem Rd
Boehnemann Rd off FM 389
Good driving routes, not recommended for stopping…
FM 390 from Burton to Independence (there are some areas to pull over)
FM 389
FM 332
FM 109
Driving routes on lower traffic roads with more opportunities to pull over. Most of these roads link together making a nice drive.
Old Chappell Hill Rd east of Brenham
Indian Paintbrush Rd (off Hwy 290 East)
Old Independence Rd from Brenham to Independence
Wauls Legion Rd west of Hwy 36 North
Boggy Creek Rd
Tommelson Creek Rd
Kettler Rd
Seeker Rd
Salem Rd
Boehnemann Rd

PLEASE: obey traffic laws, don't cross fences onto private property, and look out for snakes & ants!
Enter your best photos in the Spring Flowers Photo Contest to win $50 off your next getaway to Brenham!
–Jenny 🙂