Bluebonnets – April 6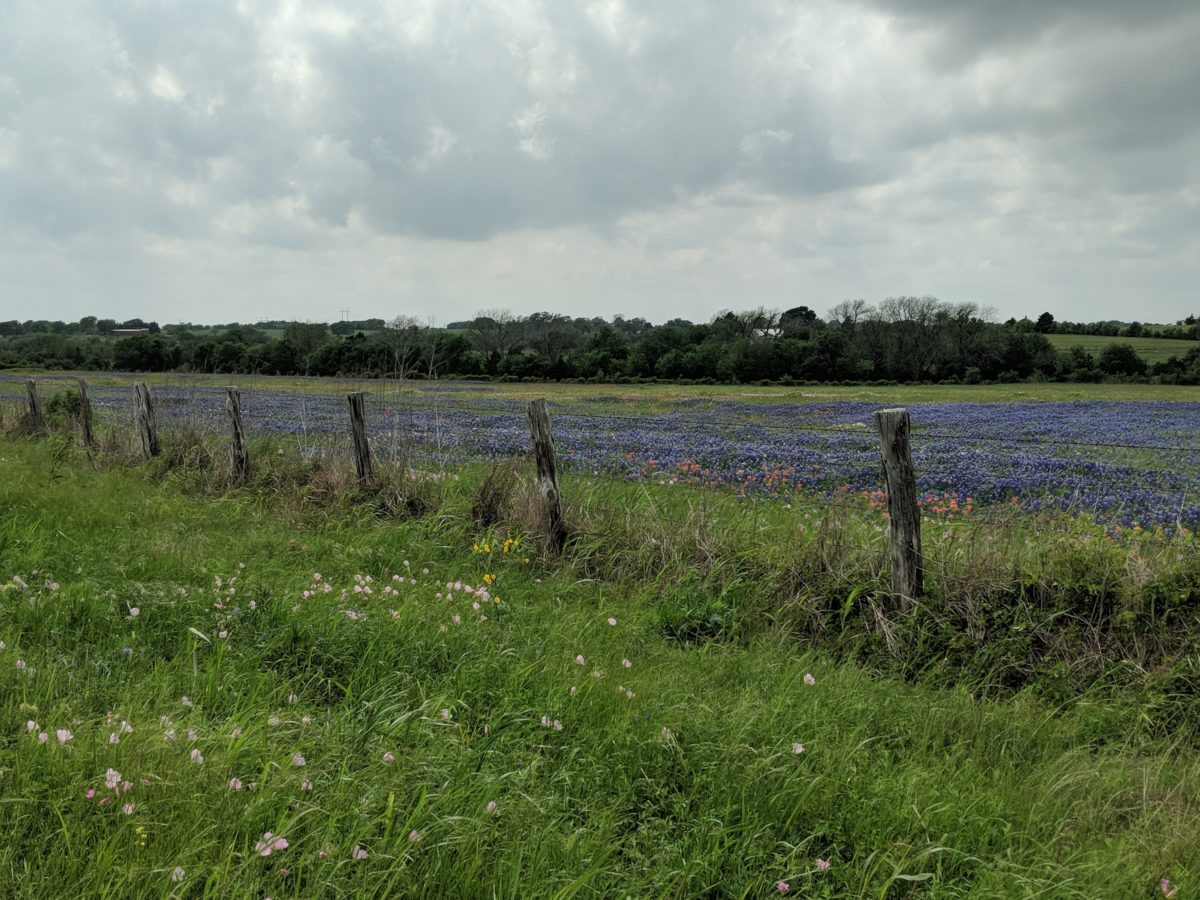 Updated April 6
I'm really amazed at how many bluebonnets we have this year! I've worked for the Chamber-CVB for seven years, so I've been reporting on bluebonnets for the last six years and I've not seen so many bluebonnets. We also have a great crop of Indian Paintbrush, Evening Primrose, and Coreospis, and there are at least six other wildflowers mixed in. This is a really beautiful time of year. Sorry, my pictures just don't do it justice.
The flowers are really vibrant still, and the aroma is amazing! The grass is a lot taller now, especially in the roadside ditches between roads and fences. Be careful! The grass and yarrow (tall, white) is getting higher than the bluebonnets in some areas, so now is the time to see them.
Timing – my best guess is one more full week, maybe 10 days, to enjoy vibrant flowers.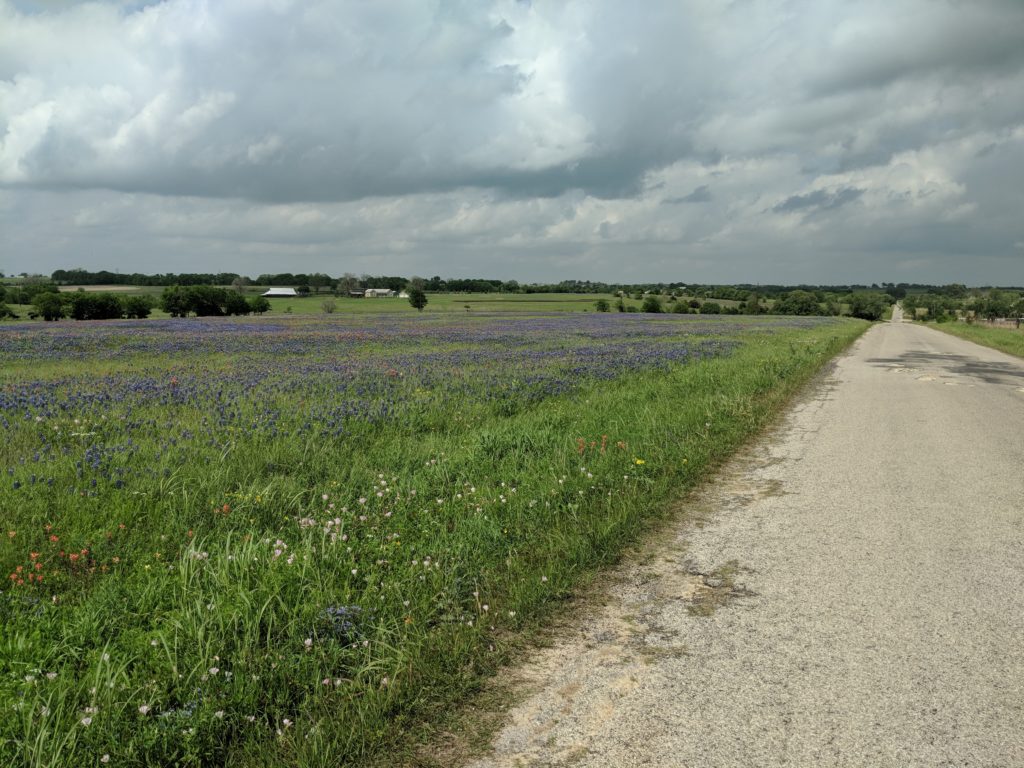 Here's an updated highlighted MAP to help you along the way, and below are named roads to travel on.
These are safe viewing areas with kids have full bluebonnets in large amounts for being IN Brenham. Really great photo opps!
FM 2447 and Hwy 290 at First Baptist Church of Chappell Hill (see note below)
Wood Ridge Blvd in Brenham (beside Home Depot)
Industrial Blvd in Brenham (Industrial Blvd & Longwood)
S. Blue Bell Rd beyond Sealand Seafood & Steak in Brenham
Chappell Hill Street in Brenham, between Market and Stringer Streets
Washington on the Brazos
Lake Somerville – Nails Creek & Birch Creek State Park areas
Good driving routes, not recommended for stopping…
Hwy 290 East and West outside of Brenham and around town
FM 390 from Burton to Independence (there are some areas to pull over)
FM 1155
Hwy 105
FM 389
FM 332
FM 109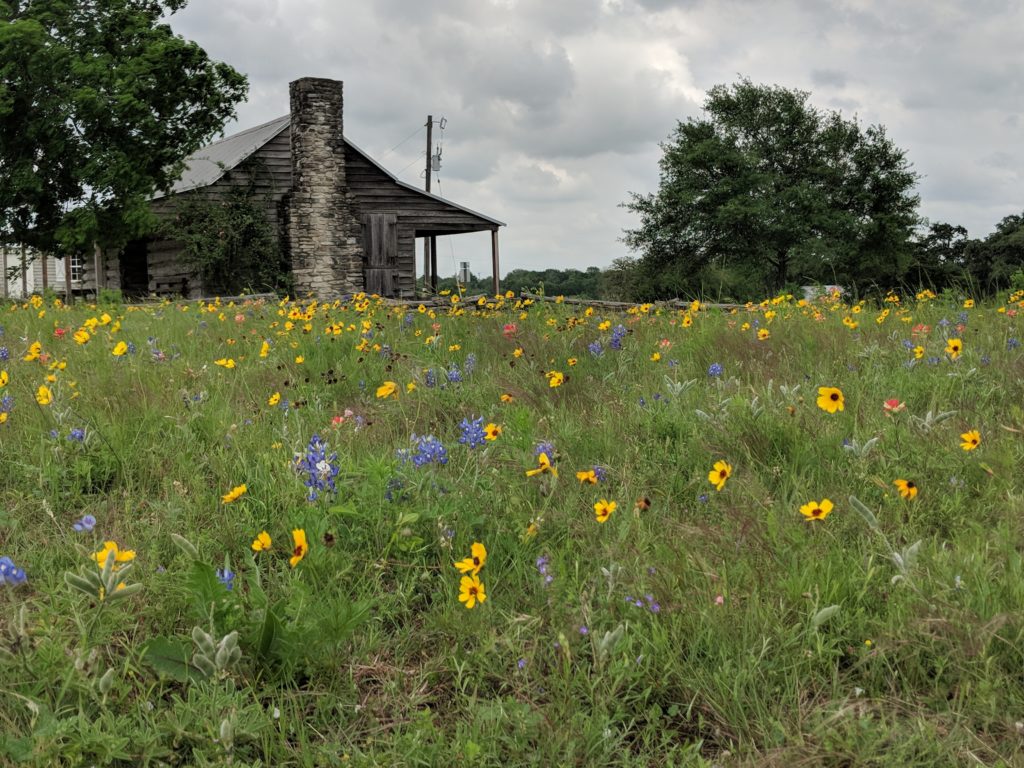 Driving routes on lower traffic roads with more opportunities to pull over. Most of these roads link together making a nice drive.
Mustang Rd from Brenham to Old Chappell Hill Rd back to Brenham (it's a beautiful, short drive that loops back to town)
Old Independence Rd from Brenham to Independence
FM 2935 to Old Independence Rd
FM 2621
Wauls Legion Rd
Mt. Vernon Rd
Cocks Crow Rd
Adamek Rd
Dogwood Rd
Horak Rd
Salem Rd
FM 3456
Wiedeville Rd

PLEASE: obey traffic laws, don't cross fences onto private property, and look out for snakes & ants!
Enter your best photos in the Spring Flowers Photo Contest to win $50 off your next getaway to Brenham!
–Jenny 🙂