Bluebonnets – March 19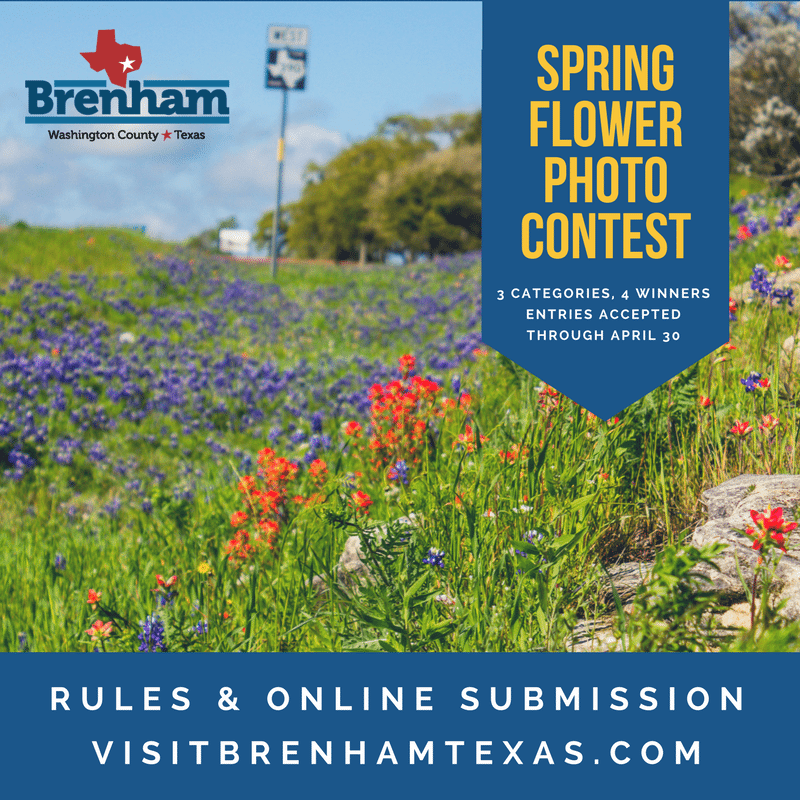 Washington County wildflowers are looking good! The bluebonnets had a late start, but they are starting to fill in nicely now throughout the county. We still expect peak to be Easter weekend and for bluebonnets to still be enjoyable by mid-April.
Here are some safe viewing spots, great for getting out with the kiddos…
FM 2447 and Hwy 290 at First Baptist Church of Chappell Hill (see note below)
Washington on the Brazos – ask the park staff where to find flowers
Wood Ridge Blvd in Brenham
Industrial Blvd in Brenham
Along the road beyond Sealand Seafood & Steak in Brenham
Old Baylor Park in Independence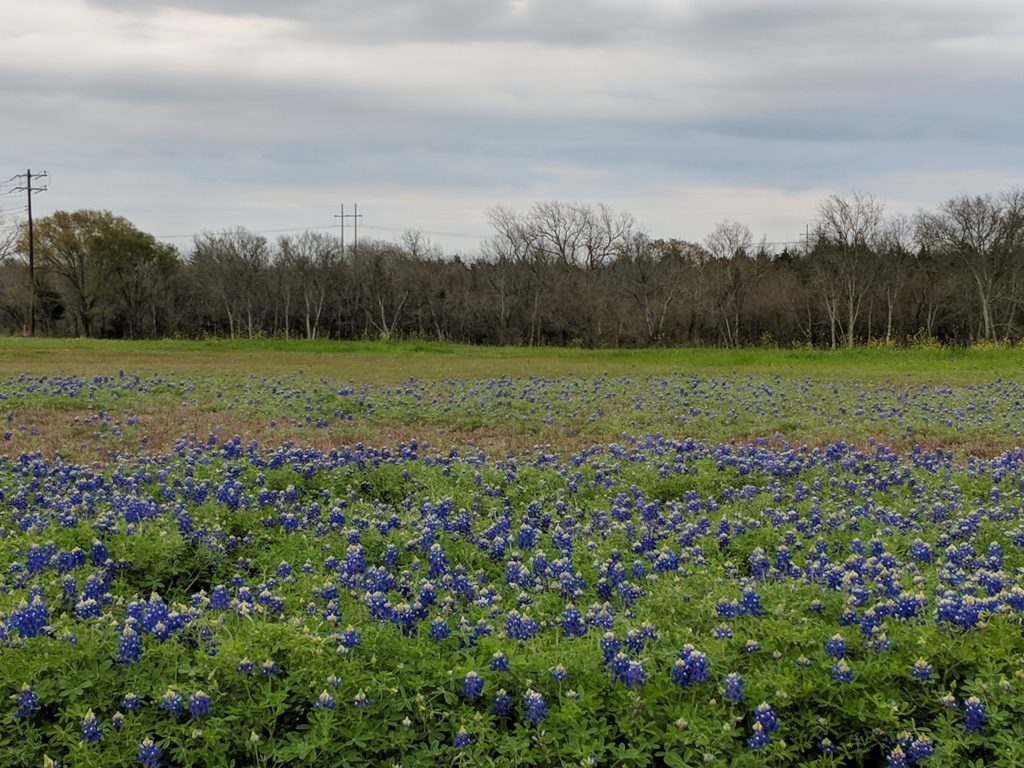 Good driving routes are as follows. Flowers along these roads will get better over the next couple of weeks.
Hwy 290 East and West outside of Brenham and around town
FM 1155 to 2193 north of Chappell Hill, and FM 1155 beyond to Washington on the Brazos
Hwy 105 east to Washington on the Brazos
Old Independence Rd from Brenham to Independence
First Baptist Church of Chappell Hill on FM 2447/Hwy 290 East will be open to the public for photos in the bluebonnets, and they've even rented a port-o-potty for visitors to use.  Please note that they will be reserving their parking lot on Sunday mornings for members to attend services.
PLEASE: obey traffic laws, don't cross fences onto private property, and look out for snakes & ants!
Stay tuned here and on Facebook for updates in the coming weeks!
Enter your best photos in the Spring Flowers Photo Contest to win $50 off your next getaway to Brenham!
–Jenny 🙂