Bluebonnets – March 23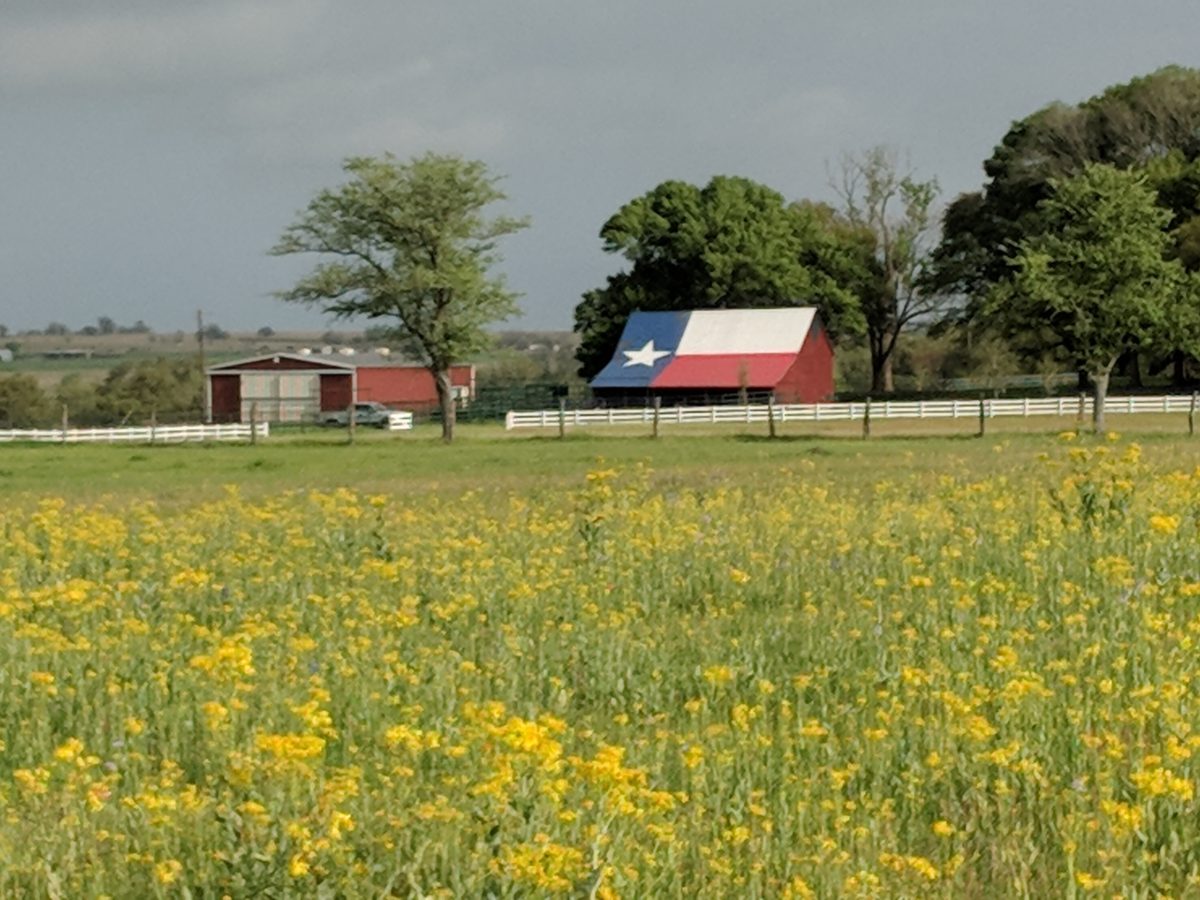 Updated March 26
There are an abundance of wildflowers throughout Washington County now. The bluebonnets look great, as do the Indian paintbrush, phlox, verbena and other wildflowers, and now is the time to visit! We recommend coming to Brenham anytime between now and mid-April.
Here's a highlighted MAP to help you along the way.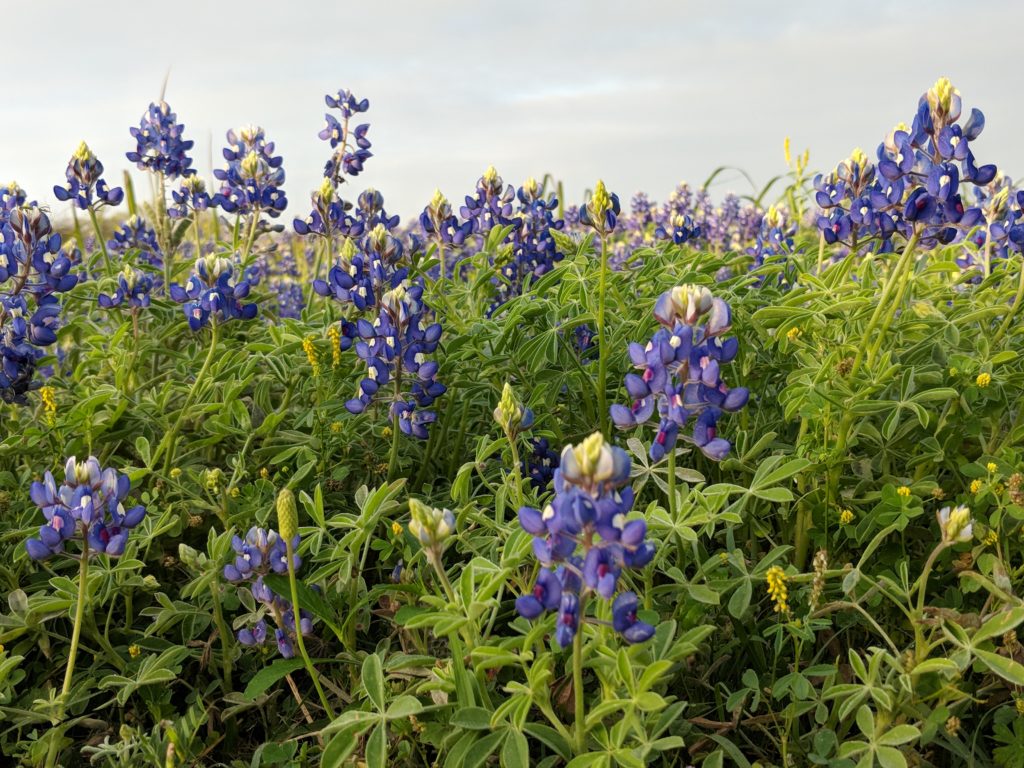 The safe viewing areas with kids have full bluebonnets in large amounts for being IN Brenham. Really great photo opps!
FM 2447 and Hwy 290 at First Baptist Church of Chappell Hill (see note below)
Wood Ridge Blvd in Brenham (beside Home Depot)
Industrial Blvd in Brenham (Industrial Blvd & Longwood)
Along the road beyond Sealand Seafood & Steak in Brenham
Chappell Hill Street in Brenham, between Market and Stringer
Old Baylor Park in Independence (the bluebonnets are not thick here, but there is a variety of wildflowers and it's historic)
Washington on the Brazos – ask the park staff where to find flowers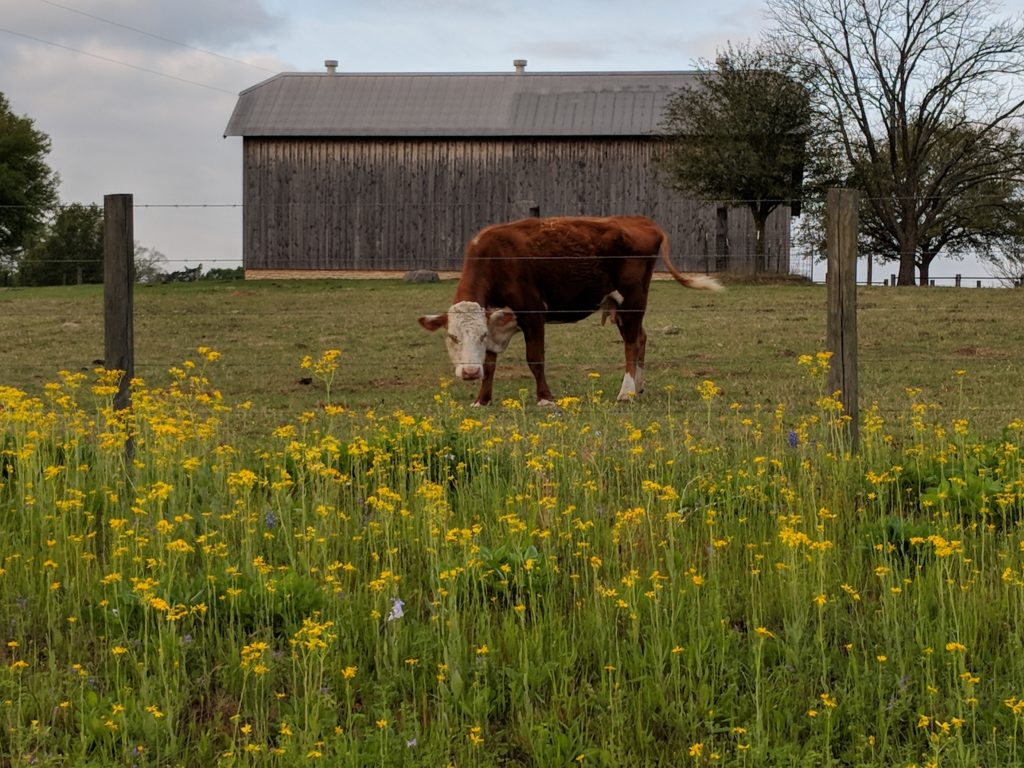 Good driving routes, not recommended for stopping…
Hwy 290 East and West outside of Brenham and around town
FM 1155
Hwy 105
FM 389
FM 332
FM 109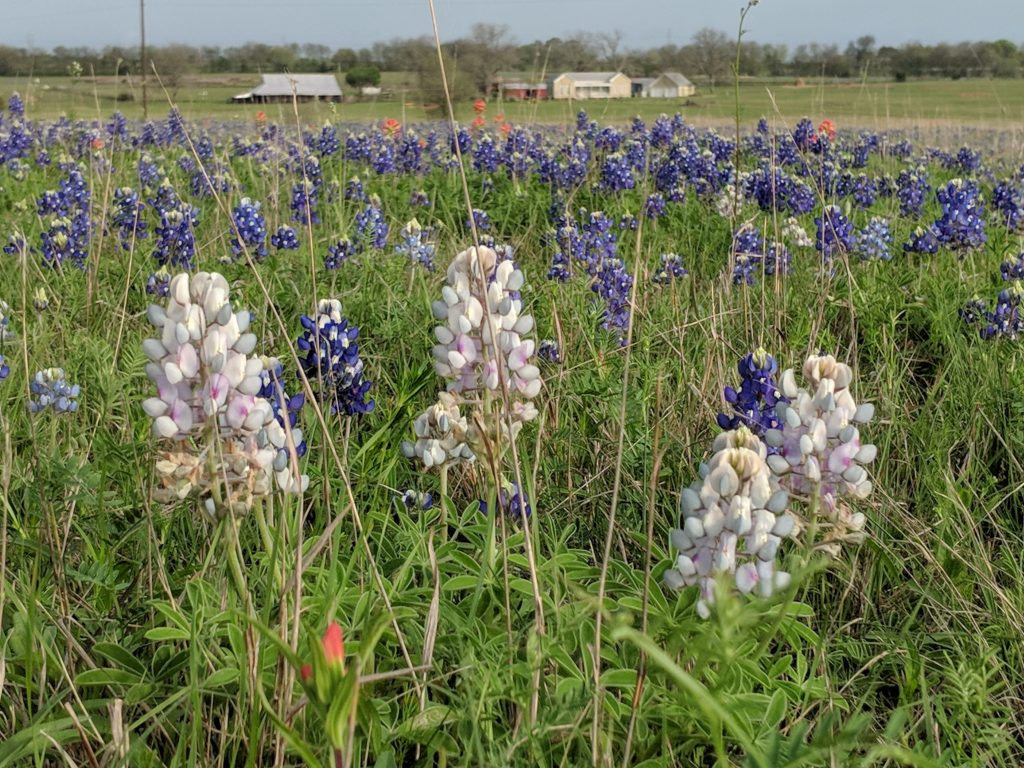 Driving routes on lower traffic roads with opportunities to pull over. Most of these roads link together making a nice drive.
Mustang Rd from Brenham to Old Chappell Hill Rd back to Brenham (it's a beautiful, short drive that loops back to town)
Old Independence Rd from Brenham to Independence (the fields on this road are getting better)
FM 2935 to Old Independence Rd
FM 2621
Wauls Legion Rd west from Hwy 36
Mt. Vernon Rd
Cocks Crow Rd
Adamek Rd
Dogwood Rd
Horak Rd
Salem Rd
FM 3456
Wiedeville Rd
Areas that have potential are Wauls Legion Rd and Hoddeville School Road between Hwy 36 North and FM 390. This area has been good in the past, but the current condition is unknown.
First Baptist Church of Chappell Hill on FM 2447/Hwy 290 East will be open to the public for photos in the bluebonnets, and they've even rented a port-o-potty for visitors to use.  Please note that they will be reserving their parking lot on Sunday mornings for members to attend services.
PLEASE: obey traffic laws, don't cross fences onto private property, and look out for snakes & ants!
Enter your best photos in the Spring Flowers Photo Contest to win $50 off your next getaway to Brenham!
–Jenny 🙂