Charging Your Electric Car in Brenham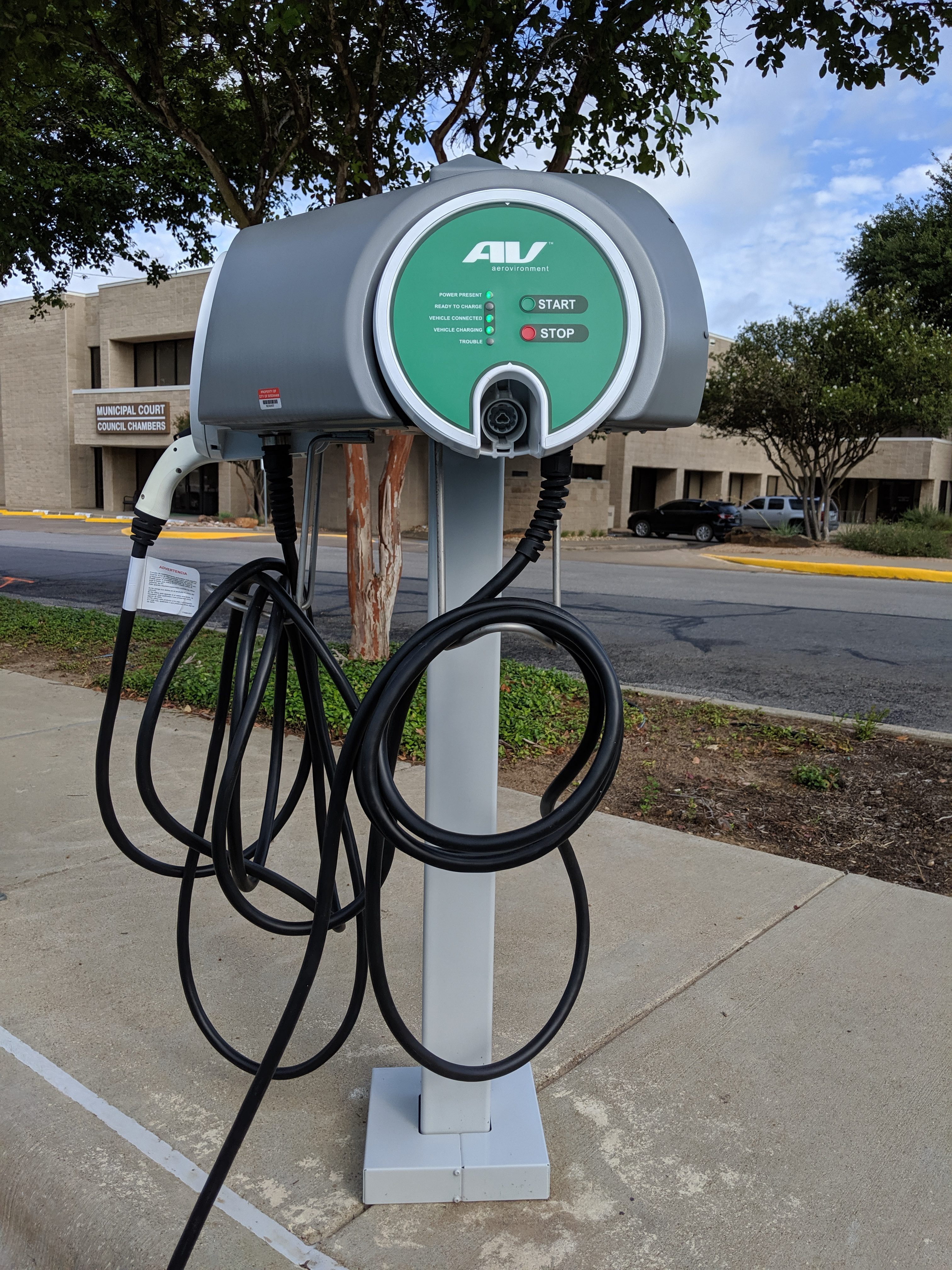 Did you know that Brenham has 4 public electric car charging stations?  The newest one was installed in Downtown Brenham this past May and when traveling through from Houston to Austin, it's a great stop to "recharge" both your car and yourself!  Stop in for a coffee or a meal at one of our Downtown restaurants.  Spend some time browsing our quaint shops.  Or even take in Toubin Park and learn the history of Brenham.  In addition to the Downtown charging station, there are also stations located at the Coach Light Inn, Holiday Inn, and Best Western hotels.
Traveling long distances with an electric car takes some planning.  Imagine setting out on a road trip in your electric car, only to learn that your destination doesn't have a charging station!  You need to plan "rest stops" along the way for your car to charge.  Since it's located in Downtown Brenham, it gives travelers a chance to experience everything downtown has to offer while their car is "juicing" up.
The details an electric car owner needs to know about the downtown charging station in the Vulcan Street lot (across from City Hall at 200 W. Vulcan):
IT'S FREE!
It's an EVSE-RS dual pedestal system with a standard SAE J1772 connect.
It charges all SAE J1772-compliant vehicles-including both electric vehicles and plug-in hybrid vehicles with a 25 ft cable, Level 2, 32-amp.
Find all the electric car chargers in Washington County on PlugShare.com and ChargeHub.com