Come for the flowers, stay for the fun!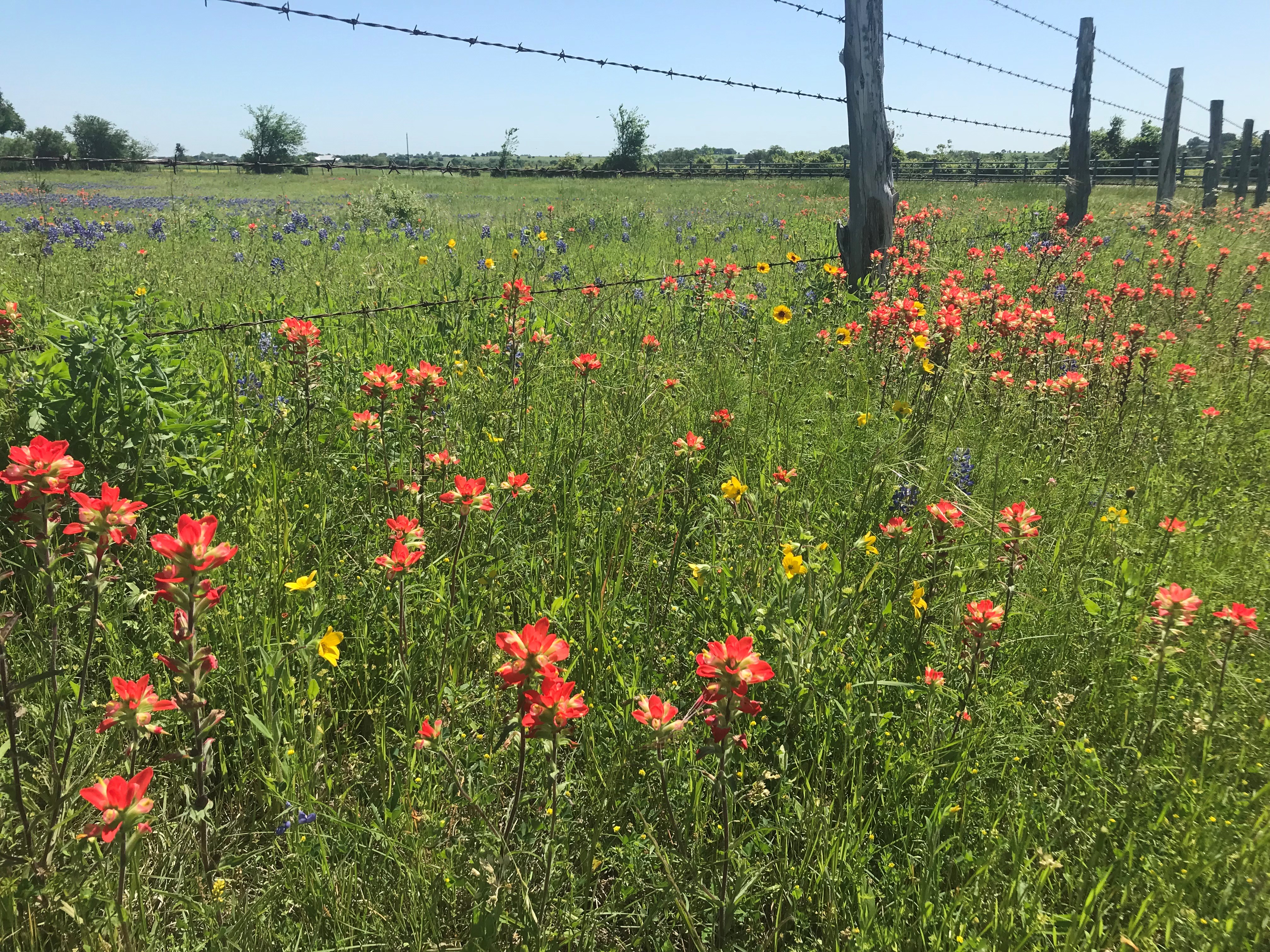 Washington County is ramping up this weekend as the Bluebonnet Festival in Chappell Hill kicks off Saturday and continues through Sunday, the Blue Bell Fun Run is Saturday morning in Brenham and then the Cool Nights, Hot Tunes concert is Saturday night in Downtown Brenham! Check out of full events calendar for all the great events, art exhibits, live music, and more happening county-wide. With so much happening in Brenham & Washington County this weekend, it's the perfect time to see all of the exciting blooms still found all around the county!
But fortune will favor the early! With the combination of recent (and forecast) rain and sun, the grass and weeds in the pastures are rapidly catching up to some of the blooms so we advise heading this way soon to see the wildflowers. Don't forget to exercise caution when entering high grasses! These are home to critters of all types so please be careful!
Don't forget, the wildflowers of Washington County don't stop at just bluebonnets and paintbrush! Keep your eyes open as the county is coming alive with beautiful evening primrose, firewheels, coreopsis and more – all are wonderfully photogenic and blooming everywhere you look!
Good driving routes, however may be difficult or dangerous to stop on. Use caution!
Hwy 290 between Brenham & Burton
Hwy 105 between Brenham & Navasota
2502 between 389 & 332
Hwy 109 between Industry & Brenham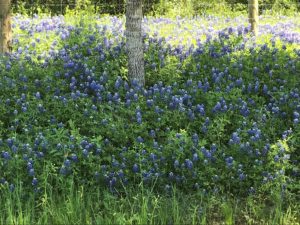 Driving routes with slower roads and more opportunities to pull over; also make a great slower driving tour.
2502 between 389 & 332
FM 1948 in Burton
Old Independence Road near Mockingbird Road in Independence (unfenced)
The entire Hwy 390 loop between Burton & Independence

Wildflowers at Hoddeville School Road and Wauls Legion Road
Safe stopping areas to see flowers; some may be fenced, some unfenced. Unfenced property is still private property; please be respectful of others' property!
Industrial Blvd in Brenham (unfenced)
Christian Cemetery Road in Burton (unfenced in parts)
Winedale Road near Boundary School Road near Greenvine (fenced)
Hoddeville School Road at Wauls Legion Road (fenced)
Neumann Road north of Brenham (fenced)
Washington on the Brazos State Historic Site (unfenced)
Old Baylor Park in Independence (unfenced)
Antique Rose Emporium in Independence (unfenced)
South Blue Bell Road, behind Brenham Saddle Shop (unfenced)
Wood Ridge Blvd, next to Home Depot, across from Goodwill (unfenced)

On Winedale Road near Boundary School Road