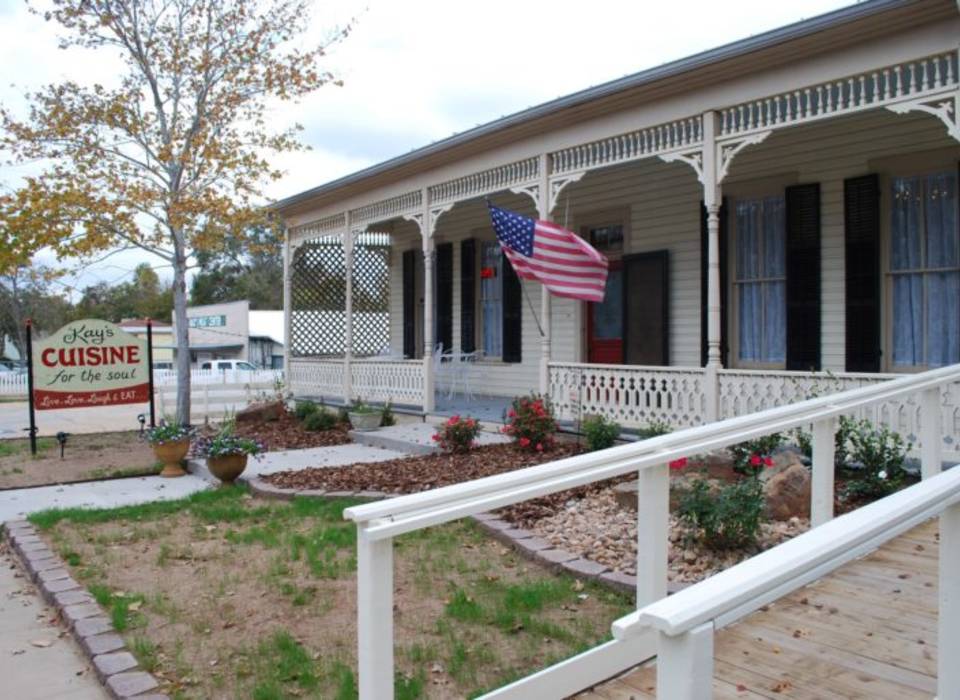 Kay's Cuisine for the Soul – Restaurant & Gift Shop
Kay's Cuisine For The Soul features versatile, extremely delicious and exceedingly fresh meals for lunch and dinner. Located in an historic house just a few blocks from Downtown Brenham, you will find a wonderful fusion of American and Asian cuisines. Restaurant hours are Tues, Wed, Thurs 11-2, 5-8; Fri & Sat 11-2, 5-9.
Also inside is a delightful gift shop. You'll find a variety of treasures from scarves to lamps! Open Tues, Wed, Thurs 11-8; Fri & Sat 11-9.

603 South Market St, Brenham, TX

979-251-7141