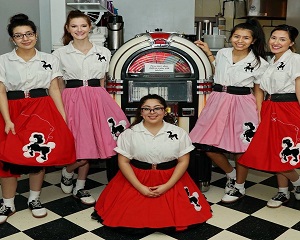 Southern Flyer – Brenham Airport Diner
Southern Flyer is the 50's Style Diner located at the Brenham Municipal Airport.
Both owners are pilots and both know what pilots want! A great place to land with great eats….. on the field! All pilots want to get up and go, because they love to fly, however, getting someone to go with you is a challenge if there is nothing but a vending machine at your destination. We are out to change that! Bringing fun for all those hungry for flight and food at a relaxing and enjoyable destination.
Open Friday – Monday from 11am-3pm.  Currently serving indoors only & cannot accept buses or large groups.

3001 Aviation Way, Brenham TX

(979) 836-5462