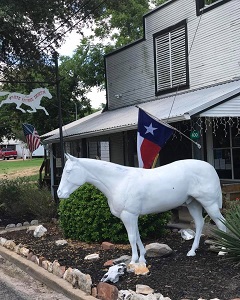 The White Horse Tavern
Located in downtown Burton across from the historic Cotton Gin, the White Horse Tavern features favorite lunch items and cold drinks. You can even catch great live music on the weekends.
The White Horse Tavern has been a staple in Burton for decades. The tavern was a stopping place to eat and catch up on the town news.

400 North Main Street, Burton

(979) 277-5768