Foodie Fun
One needs a few days, at least, to enjoy all the delicious food here in Brenham.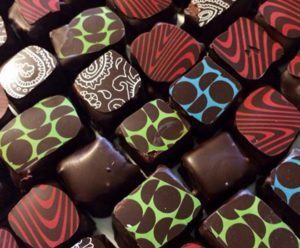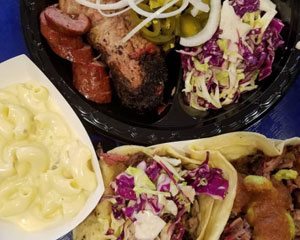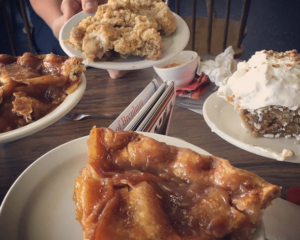 Stay
There is plenty of lodging in Brenham and Washington County.
Choose a B&B with hosts who serve a gourmet breakfast to start the day off right. Brenham House and Far View are two great choices.
Play
In between meals, go wine tasting! There are four wineries – you can visit one or two a day. Brenham also has a great little brewery, Brazos Valley Brewery, plus the largest selection of Texas craft beers in the area at Home Sweet Farm.
#Adventure290 scavenger hunt will lead you to places with yummy treats all around.
Eat
DAY BY DAY
Check into your B&B, meet your hosts, and find out when breakfast is.
Make your way downtown for a light lunch at Funky Art Cafe.
Wine Trail – pick a direction and take the scenic route to your winery of choice for the afternoon.
Enjoy dinner out at Volare Italian Restaurant.
Wake to the smell of a gourmet breakfast being prepared for you, then indulge.
A little shopping and exploring might be a good idea. Or more wine? How about a scavenger hunt along Highway 290 to enjoy the scenery? You could do it all!
If lines aren't your thing, but BBQ is, go to LJ's. They're open Wed-Sat and usually don't have a line until noon. Again, it's well worth the wait though, IF you have to wait. Really worth it.
Today you should get some chocolate at Jet Set or a cupcake at Bliss Candy Company to cleanse your palette after such a yummy lunch.
Dinner – Brazos Belle, open Fri & Sat evening, cash only.
Another wonderful breakfast awaits. This is what a getaway should always be like!
Whatever you choose to do today, make sure to find pie and ice cream. The best around is right here in Brenham and should not be missed. There are really excellent kolaches, too.
If it's Sunday, go to 96 West or Las Americas for brunch. Especially if it's a beautiful weather day – sit outside and feel like you're in a big city while appreciating the fact that you're not.