Girlfriend Getaway from Austin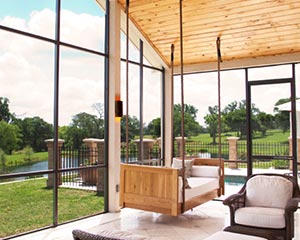 "I was looking for something fun to do outside of Austin, where I live, but close enough that it would not be a hassle to get there and Brenham worked perfectly! I have a group of friends that love to get a night away from kids and work so we do this often. We are so happy we picked Brenham because every part of the trip made it memorable!
"We started out by having lunch at Kay's Cuisine for the Soul. It is in a quaint house walking distance to downtown and the food is truly homemade. Kay's is a couple of blocks away from the shopping so we just walked over and spent the afternoon checking out the boutiques and antiques which we all loved.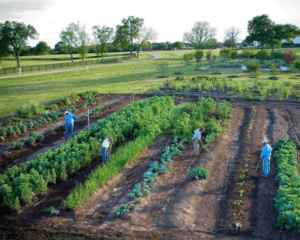 "Then we jumped in our cars to head to the spectacular resort tucked right outside of Brenham, Inn at Dos Brisas. Wow! This place is beyond five stars and the food was spectacular. We rented two cottages and they came with golf carts. The rides at sunset around the property were breathtaking.
"In the morning, we got up, toured the gardens to see where they got their amazing produce at the Inn and then headed to our last stop at Blue Bell Creameries. Blue Bell IS Texas so we couldn't leave without enjoying that site and a bite of our favorite ice cream.
"We will be heading back to Brenham and The Inn again for sure! I can't wait to bring my husband – he's a big foodie and gardener and will love Dos Brisas!"  ~ Ronda G., Austin, TX
(Photo credits: Inn at Dos Brisas via Instagram)