How to spend a half day in Brenham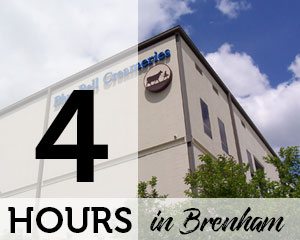 Whether you're just passing through or you've come to Brenham with a purpose, four hours is just enough to discover how cool, quaint and friendly Brenham is, and just how much you want to come back!
A typical half day in Brenham is usually spent at Blue Bell Creameries and in Downtown Brenham for lunch and a little shopping. But you can easily spend a half day at Washington on the Brazos, or in Independence at the Antique Rose Emporium and Old Baylor Parks.
Check out other Getaways for more ideas of how to spend time in Washington County. You'll quickly learn that you need ten half days in Brenham to enjoy all there is to see and do in this part of Texas.