Hot Nights Cool Tunes 2019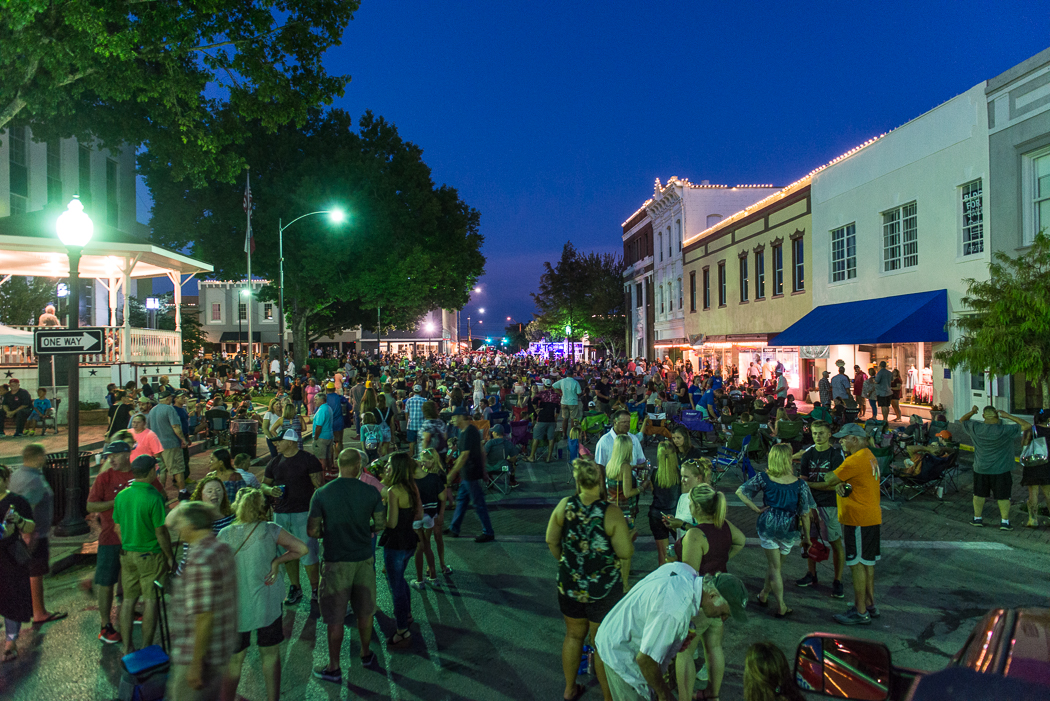 Hot Nights Cool Tunes is one of the highlights of the summer in Washington County! And lucky for us, it is not just a one-time event. Bring your lawn chair and your friends, and join us each Saturday evening in July for live music on our historic downtown square. Admission and parking are free. Food and drinks are available for purchase to support the community and help keep the concerts free. The west end of Alamo Street features a car show by Stray Katz Car Club, which is always a family favorite.
The music starts at 7:00 pm and ends around 9:00pm. Come early for shopping, food and the car show!
Midnight Express kicks off the concert series with a mix of classic rock from the 60s, 70s, 80s and beyond.
Sponsored by: Tippit Dental Group Brenham, South Texas Tack, Associated Credit Union Of Texas, BIG – Brannon Industrial Group
Always a crowd favorite, Suede is fun, outrageous, and will have you dancing in the street!
Sponsored by: Woodson Lumber Company, Mike Hopkins Distributing, J&A Roofing, Citizens State Bank
The Rock-A-Fellas are high energy and high fun with music from the 50s thru the 90s and beyond.
Sponsored by: Brazos Valley Schools Credit Union, Baylor Scott & White Health, Bluebonnet Electric Cooperative, Strand Associates
The Argyles keep the party moving with an extensive songlist, covering your favorite hits from the classics to today!
Sponsored by: Brenham National Bank, Seidel Schroeder, Germania Insurance, Hospice Brazos Valley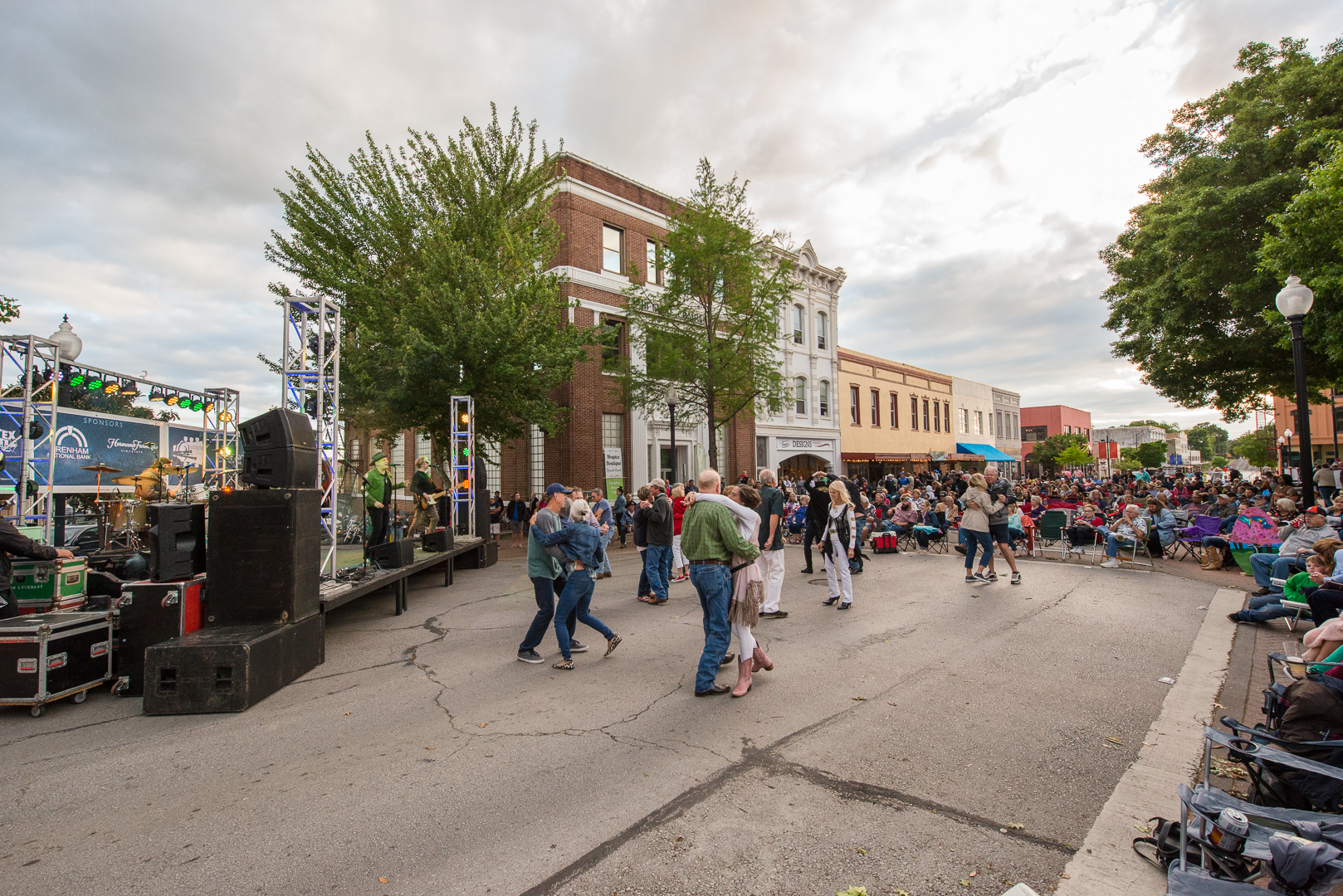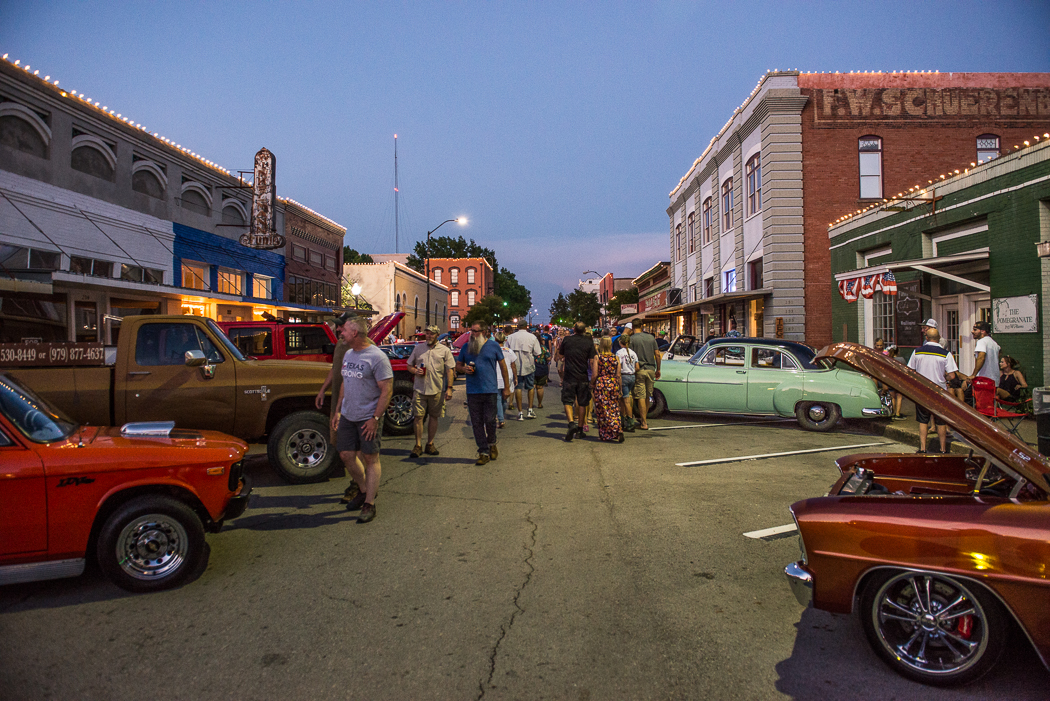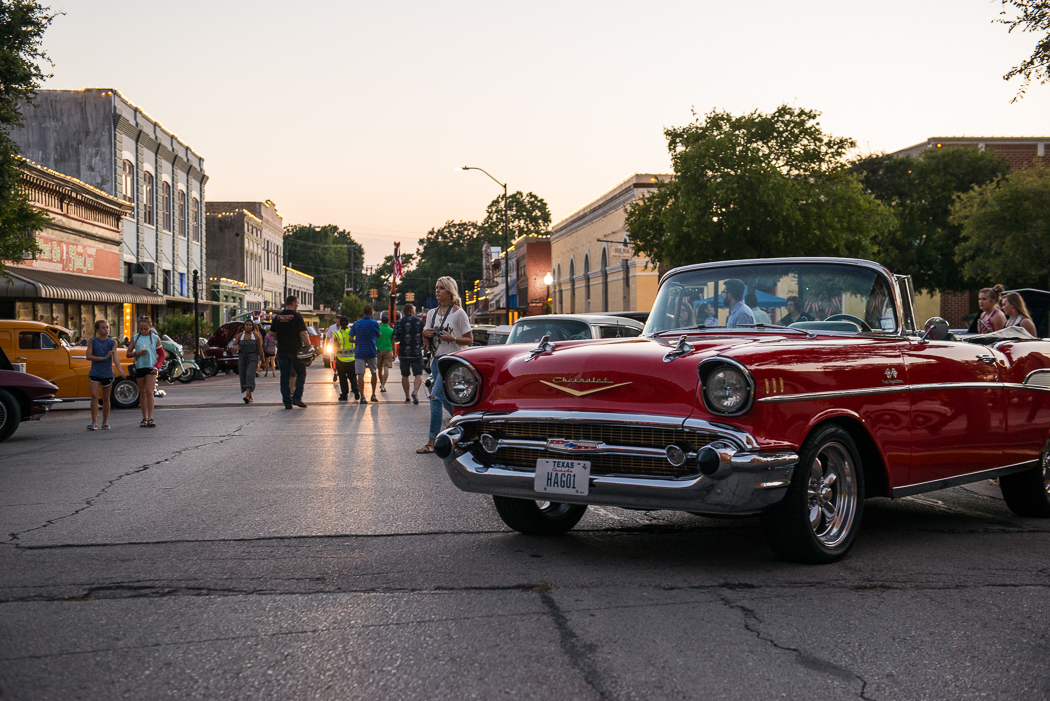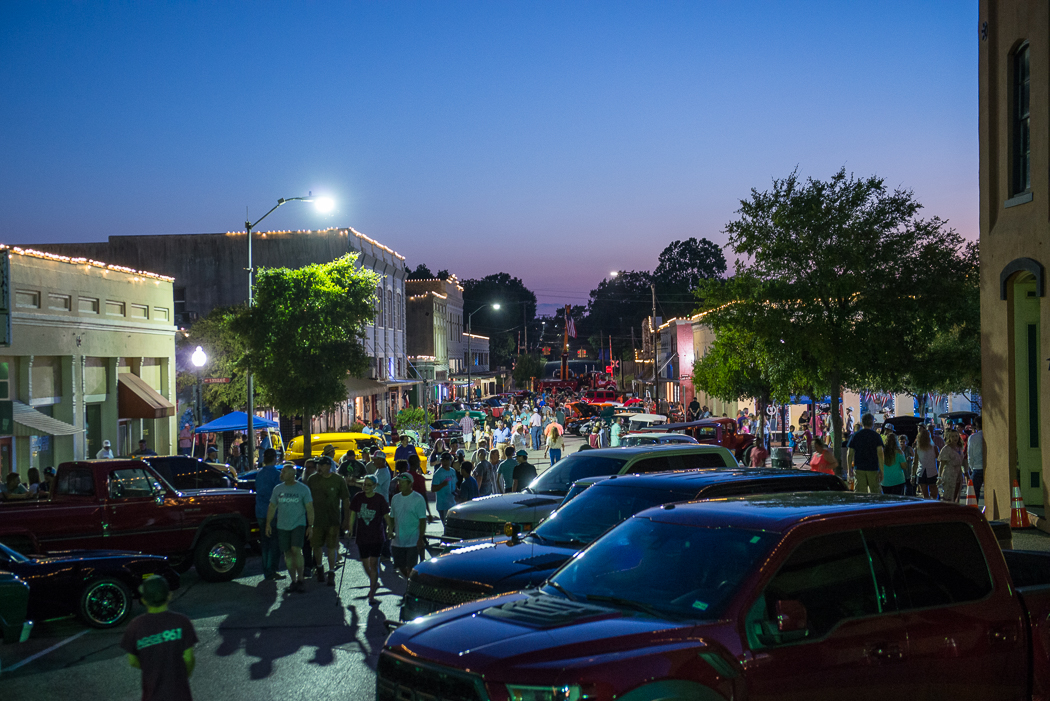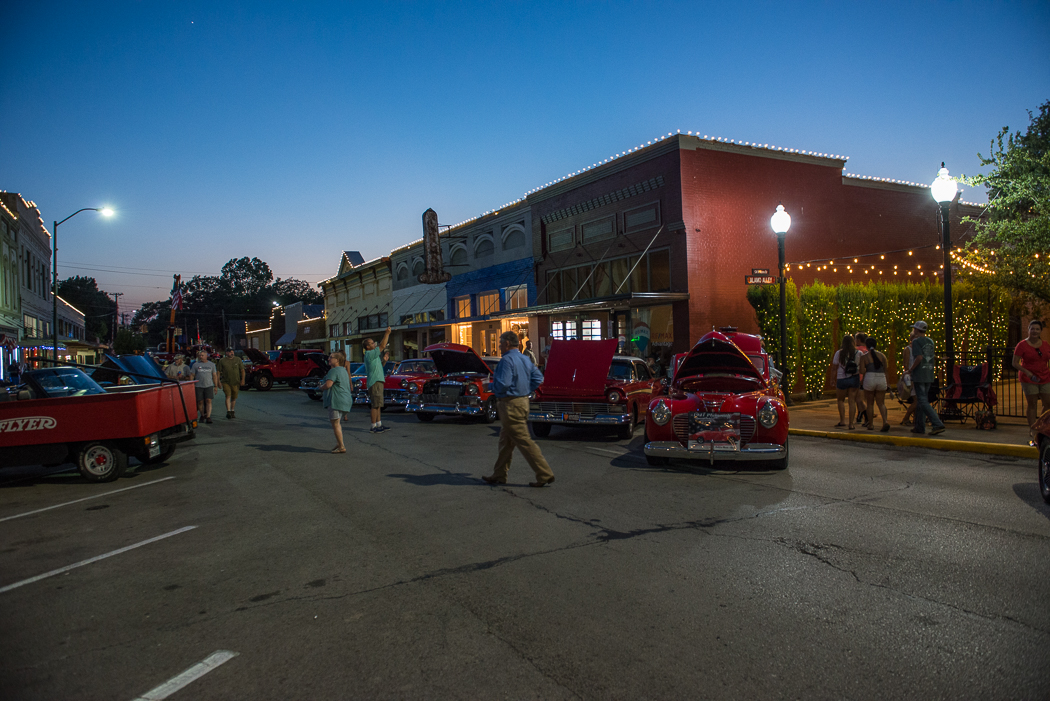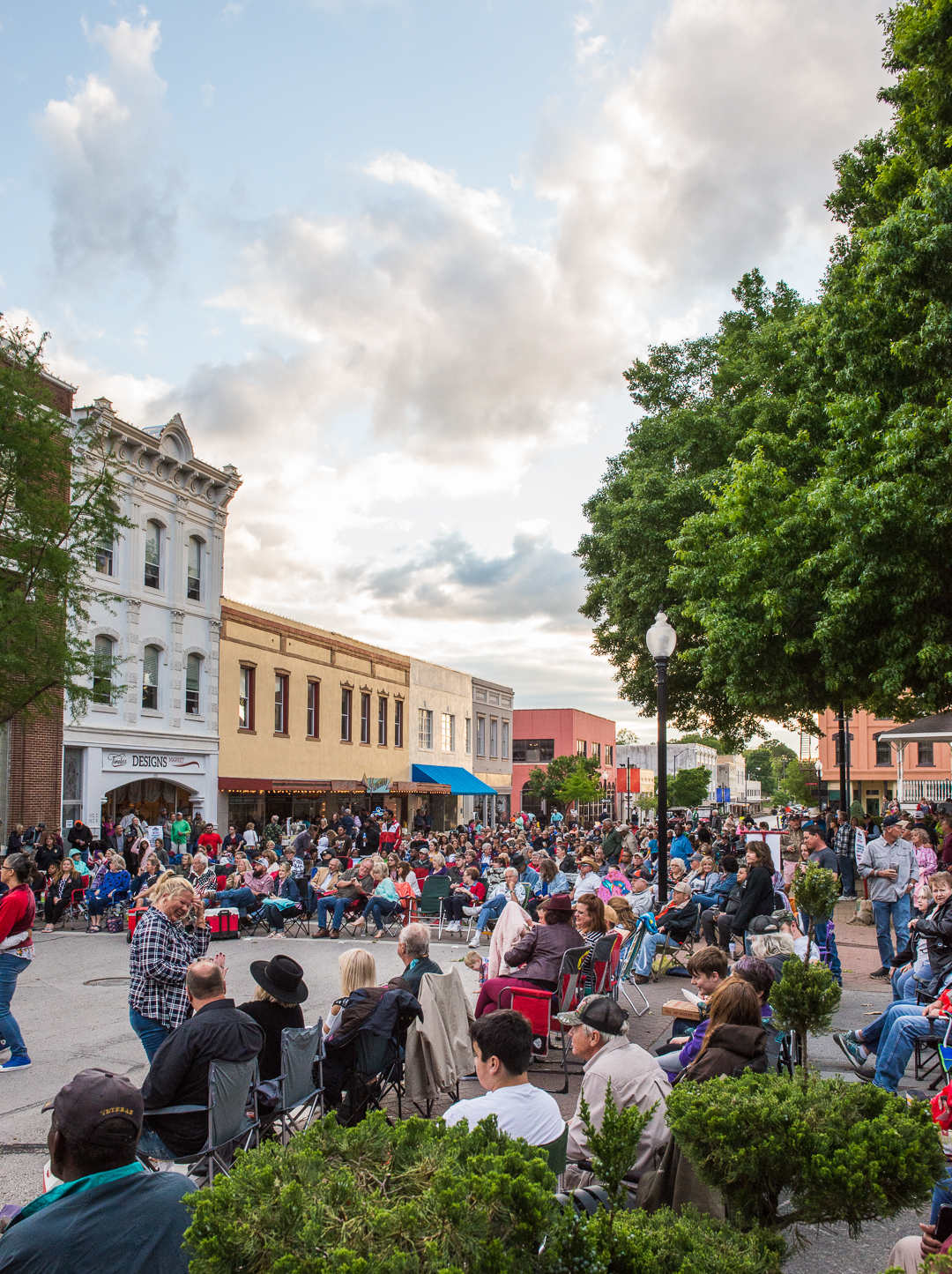 Hot Nights Cool Tunes is brought to you by The City of Brenham and Ktex 106.1
Make a weekend out of it, and stay in Brenham! Click here for lodging.