July = Fun, Family & Fireworks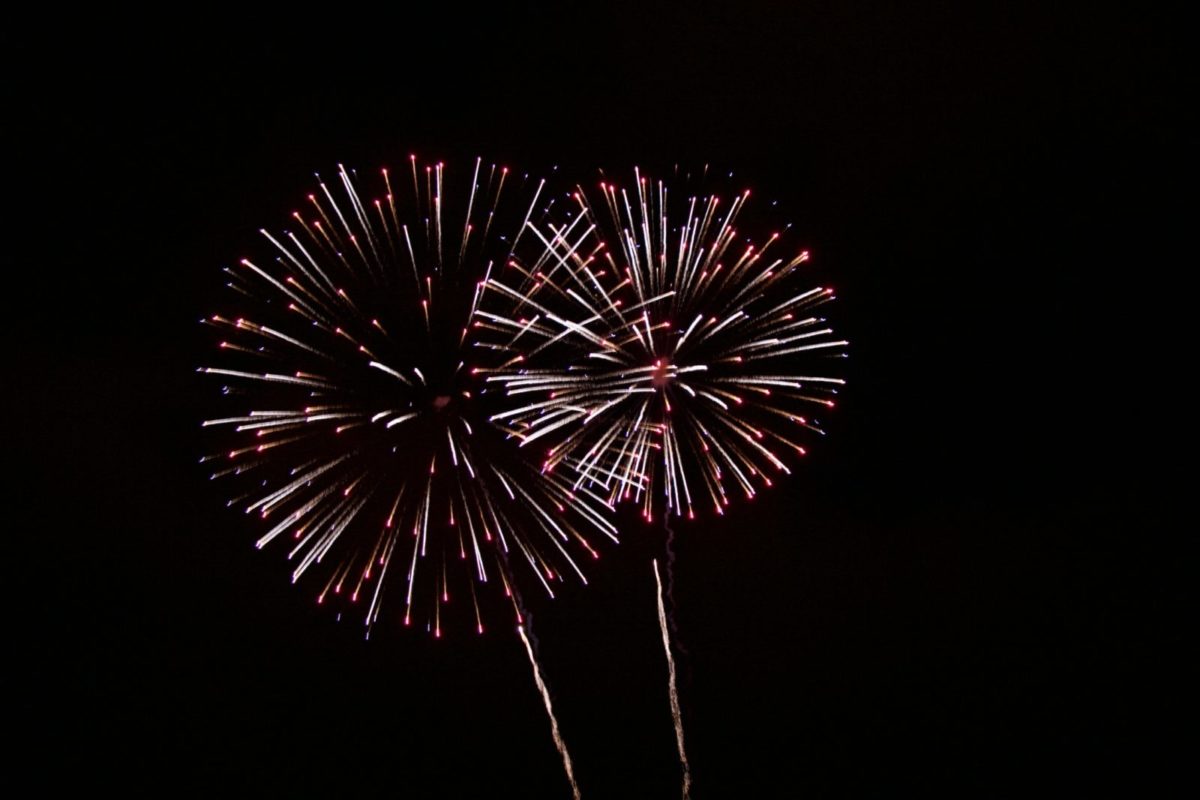 July is a great time to visit the Brenham & Washington County area! There's so much to do, from music to fireworks to crushing grapes to ice cream (Blue Bell, of course), you and your family will have an unforgettable time.
Blue Bell
If this yummy treat is right down your alley, then stop by Blue Bell for a great opportunity to see how the ice cream is made. The Visitor Center, Ice Cream Parlor and Country Store are open from 8 a.m.-5 p.m. Monday-Friday, and 10 a.m.-4 p.m. on Saturday. During regular production days/hours, visitors are welcome to enter the Observation Deck to get a closer look at how Blue Bell makes and packages the ice cream.
Fireworks
No one does the 4th of July like Texas. Celebrate our nation's independence where Texas declared her independence – at Washington on the Brazos State Historic Site, open from 10 a.m. – 10 p.m. Highlights of the celebration are the free music concert featuring the Wesley Westbrook Band from 7 p.m. – 9 p.m. in the park's amphitheater, followed by a fireworks extravaganza with patriotic music at approximately 9:30 p.m.
Family programs will run at Independence Hall at 11 a.m. and on the hour from 1-5 p.m., followed by old fashioned period baseball games. Buses will run constantly from 1 to 10 p.m. to shuttle guests to the different areas of the park, at no charge. Food and craft vendors will offer a variety of items for sale throughout the event, and free Blue Bell ice cream will be served from 5 p.m.-7 p.m.
Picnics, blankets, lawn chairs and flashlights are allowed; alcohol is not allowed. As always, admission to the park and parking is free. Fees apply for Star of the Republic Museum. For more information, visit www.WhereTexasBecameTexas.org.
Parades & Celebrations

Join the fun with Chappell Hill's Annual July 4th parade, declared "the best small town parade in America!" There will be a smorgasbord of floats, cowboys, antique cars and the renowned Marching Kazoo Band, with festivities beginning at 10 a.m. After the parade, enjoy the Cool Rods Car Show, music by Gary Durrenberger and the Flava Food Truck offerings.
A Summer Cowboy Event celebrating the "Life and Legend of V.T. 'Cowboy' Williams, Jr." begins after the parade. The Rocking T Chuck Wagon, Cowboy Bob, pony rides, petting zoo, oxen demonstrations and a food and beverage vendor will be featured this year, all at the Chappell Hill Historical Museum. Admission and activities such as knot tying, steer roping, horseshoe pitching, using branding irons, "cow chip" tossing, and "Buttercup" the pony, are free.
Other July 4th festivities can be enjoyed in Burton (picnic from 11 a.m.-1:30 p.m. followed by an afternoon of playing bingo) and Independence where a trail ride, water balloon fight and street dancing to the music of the Risky Liver Band are followed by fireworks at 9:30 p.m.
Nearby Round Top is noted for celebrating the Fourth of July every year since 1851, the longest running celebration of its kind west of the Mississippi. The parade kicks off at 10:30 a.m. and gives visitors a taste of an old-time, small-town Fourth. As it wraps up, everyone heads a few blocks down FM 1457 to the historic Round Top Rifle Hall where Association members have prepared mouthwatering brisket, pork, and sausage on the Hall's huge wood-fired pits. The Round Top Brass Band provides music, and there's a raffle and games for the kids. For more information, call 979-249-3117.
Live Music
Celebrating its 12th year, the "Hot Nights, Cool Tunes" concert series returns to Brenham's historic downtown square four Saturday evenings in July. The courthouse serves as a backdrop and park benches or lush grass provide seating to enjoy musical fun. Concerts begin at 7 p.m. and beverages and food will be available in area restaurants. Admission and parking are free.
Kicking off the series on Saturday, July 8, is the Texas Unlimited Band, playing country, 80s music, current hits, etc. Saturday, July 15, concert attendees will hear The Fab 5, playing the music of the Beatles and other groups from the British invasion of the 60s and 70s.
July 22 brings the Brown Sugar Band, offering Old School rock 'n roll, Motown, R&B and today's hits. Last, but certainly not least, Saturday, July 29 will feature a crowd favorite, Suede, the most explosive, electrifying, energizing and outrageously fun band to play at Hot Nights.
In addition, several local venues offer live music on weekends; just check the Event Calendar for detailed information.
Grape Harvests/Stomps
Don't let July slip by without celebrating the grape harvest at two area vineyards in Washington County. The Harvest Grape Stomp at Windy Winery begins July 1-2 and takes place every weekend through August 13. Pick grapes, then stomp those grapes and mark your T-shirt with your purple feet. Don't forget the video camera! Windy Winery is located at 4232 Clover Rd., Brenham. For more details, visit www.windywinery.com.
The last two weekends in July and the first two in August, Pleasant Hill Winery offers its annual Crush for Fun celebration – your chance to stomp grapes, get purple feet, T-shirt and a photo. The winery is located at 1441 Salem Rd. in Brenham. For more information, visit www.pleasanthillwinery.com.
Other activities include swimming, carousel rides, laser tag & putt putt golf, visiting an alpaca ranch, living history, and a scavenger hunt! Bring your family and friends to Brenham for a July staycation and reconnect over unforgettable fun, food, and fireworks!
Visitor Guide  |  Events Calendar  |  Lodging  |  Get the App
Brenham/Washington County is located halfway between Houston and Austin. The area includes the home of Blue Bell ice cream, Washington-on-the-Brazos State Historic Site – "Where Texas Became Texas," more than 40 bed and breakfast inns, four wineries, Brenham's Main Street District and more.