A Magical Weekend at Lillian Farms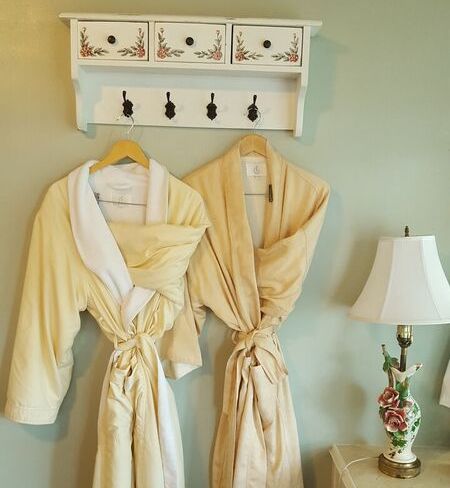 Magical. That's the word that comes to mind when I think of Lillian Farms Country Estate. When I drove up to the gate, I had been on the road since 6am in the morning from San Antonio to Brenham to attend the Chappell Hill Wine and Lavender Festival. After driving for about 3 hours, being outside in the intense Texas heat, and enjoying ourselves at the annual Fest, I was ready for a cool shower, rest and relaxation. As soon as we arrived and pulled up to the gate, I felt the welcoming energy and safe as we had to check-in before the gate was even opened. When you enter through the gate onto the estate, you literally feel like you are driving into a fairy tale. Its lush green fields, the sun sparkling on the lake, wildflowers, and countless butterflies and dragonflies, how can you not? I couldn't believe how breathtakingly beautiful the 
property
 was that I couldn't help but drive around it before parking.
We stayed in one of the mansion's traditional bed & breakfast guest's rooms and had our own private bathroom where I totally took advantage of the nice tub and treated myself to a bubble bath. I was so relaxed, I didn't even have trouble sleeping and I usually do when I travel. When we woke up in the morning, the aroma of a fresh homemade breakfast filled the room and when we went downstairs to the dining area, the table was elegantly set and ready for us to eat. Michelle served us a beautiful gourmet meal (that she cooks herself!), plated and presented on formal dining ware. After breakfast, it was hard to leave the cozy mansion. But, we had a full agenda with sight-seeing, wine stomping, and seeing the sites of Bluebonnet Country.
Read the rest of April & Norma's adventure in Brenham…
April and her mother, Norma, enjoyed a wonderful two-night stay at Lillian Farms Country Estate in early August 2017, then wrote about their stay on her blog.
Thank you, April, for visiting & sharing your magical weekend with your followers!
April Mae Monterrosa is a lifestyle blogger from San Antonio, TX. She believes the formula to enjoying all that life has to offer is a combination of spontaneity, adventure, love, and family.