New Brew for Brenham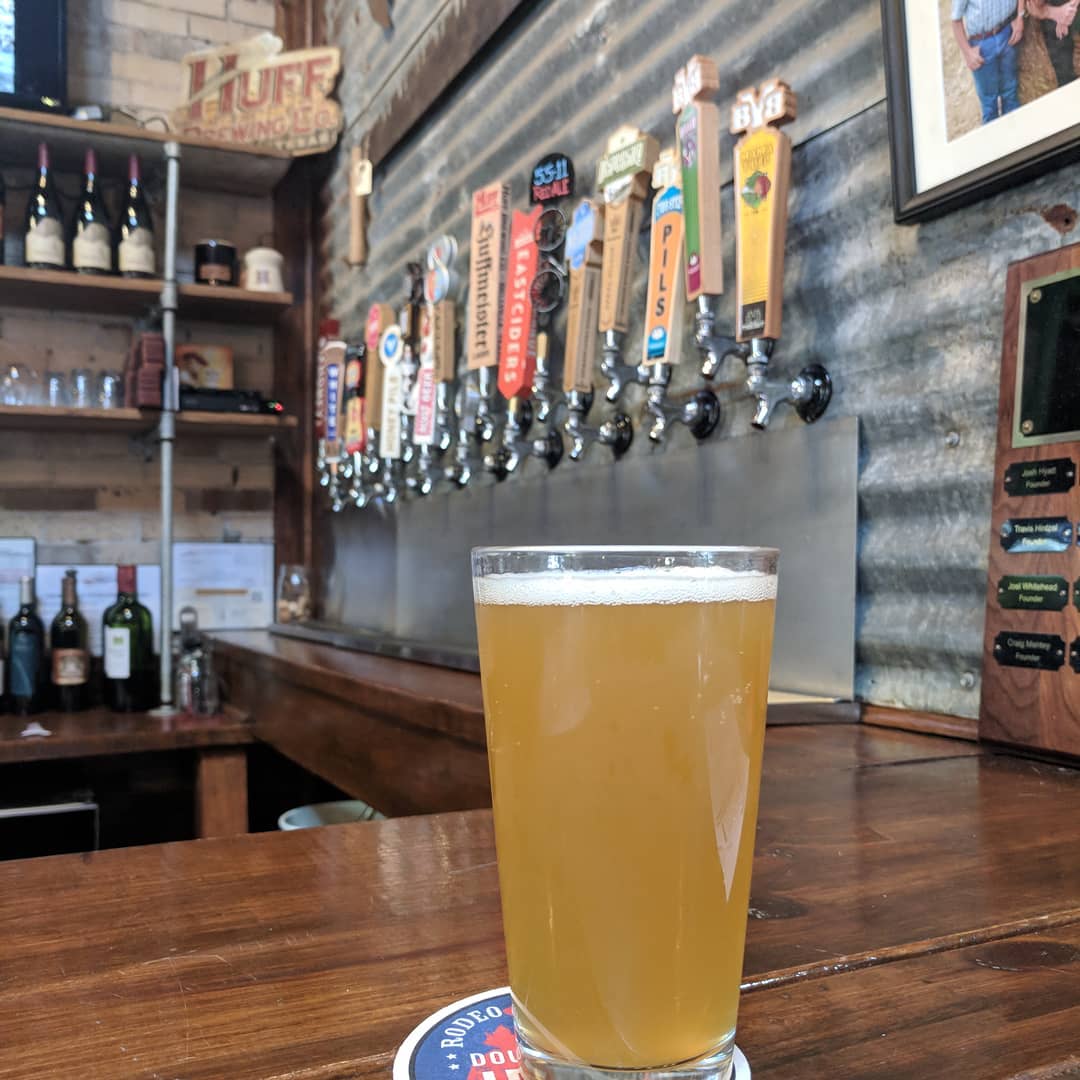 To look at Chris Stancliff's beer recipes is to flashback to college chemistry. "I can maintain that 70 parts per million yeast content within plus or minus 1 percent," he'll say, furiously scaling up a beer recipe from a gallon to a barrel.
Scaling up is something the makers of Coalfox beers had better get used to. The upstart craft beer makers took the People's Choice Award at the Washington County Fair last weekend for the second year running. Their beers are available on tap at Brenham's Home Sweet Farm and 96 West. And by spring, the beer making duo plans to have their brew pub open in Chappell Hill.
And it all started with a construction project.
A few years back, Wick asked Stancliff to build a studio apartment onto his CNC machine shop on FM 1155 in Chappell Hill. One weekend, Stancliff brought along some home-brewed beer. "That's how I first found out about Chris and his fantastic skill," Wick says. "He is equal parts mad scientist and magician."
Today, the duo brews beer on a micro level, and self distributes and promotes their beer on nights and weekends. On one hand, they know they've entered the craft beer market at perhaps its peak saturation. On the other hand, their taste buds tell them their product is worth investing in. Other people, patrons and contest judges keep telling them that, too.
While they experiment with everything from cherry Berliner to sours to IPAs — made with locally growing hops that outsiders said would never thrive in central Texas — their signature beers right now are the Hurricane Rations lager and the sneaky high-octane 9% alcohol by volume imperial märzen called Endless Autumn.
Their future brew pub, which sits behind a pecan grove off of FM 1155 South, should open in the spring. The pergolas are built, the hops are growing and the scenic view overlooking a pasture, pond and goats is in place. All that's missing is the serving bar, video feed and automation controls.
"This year is getting crowded," Wick says, noting that the fall festival circuit, supplying to local establishments, and brew pub construction is keeping Coalfox hopping. But they're trying to pace themselves. And, of course, their product offers them the perfect way to unwind.
Where can I find Coalfox? They'll be at the Chappell Hill Scarecrow Festival Oct. 13-14, booth 100 in the food court.
Where can I get updates? Check out Coalfox's website or follow their Facebook page.