Nostalgic Toys in Brenham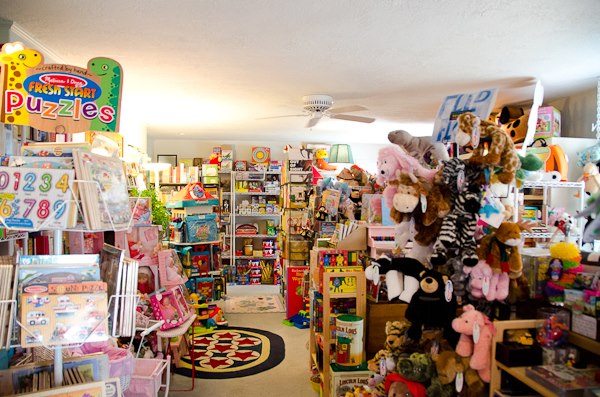 Every time we traveled to my aunt's house when I was a little girl, I'd race across the room, grab the book and leap into her stiff, wingback chair. "There was an old lady who swallowed a fly," my aunt would begin, her lap and our laughter making that chair softer and less stiff. I hung on her every word.
It's a ridiculous nursery rhyme, really, about a lady who swallows a fly, then a spider to catch the fly, then a bird to catch the spider and so on until: "There was an old lady who swallowed a horse. She's dead of course!" Maybe the plot should have disturbed me. Maybe it was so silly that even my little girl's logic pegged the improbability. All I know is, I loved my aunt. And we loved the book.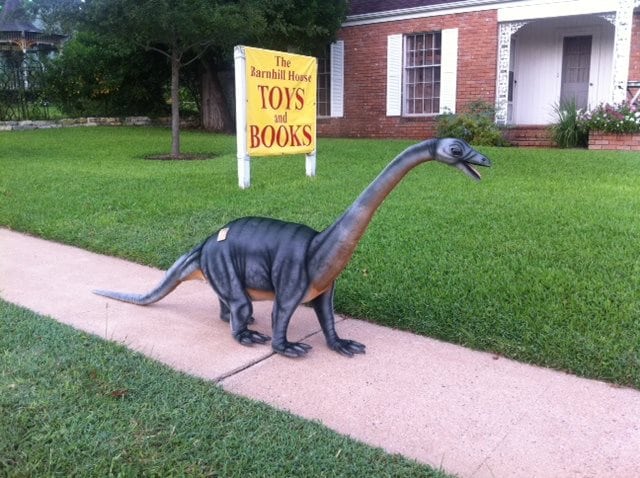 Betsy Newman channels this nostalgia at Barnhill House Toys & Books, a floor-to-ceiling time machine of a toy shop in Brenham. Remember that well-muscled Stretch Armstrong who broke your heart when his gel interior spilled out in the 70s? She's got him. The Radio Flyer that held your belongings when you ran away in kindergarten? It's out front. The pedal cars and cap guns, the tea sets and Tinker Toys? They're all there.
The store, a reincarnation of her grandma and grandpa Barnhill's home, is more than an anti-big box boutique. It's a feeling. It's a place where you sit criss-cross applesauce and read the pages of Ferdinand the Bull with the theme song from I Dream of Jeannie bouncing in the background.
A fifth-generation Brenhamite, Betsy sometimes walks through the store and wonders what her Grandma "CeCe" would think. A Spider-Man action figure now hovers over the hearth where hand-embroidered stockings once hung. The path from den to dining room is a maze of tin reproduction toys, dress-up clothes and shelves of books. "I hope she'd think it was fun," Betsy says.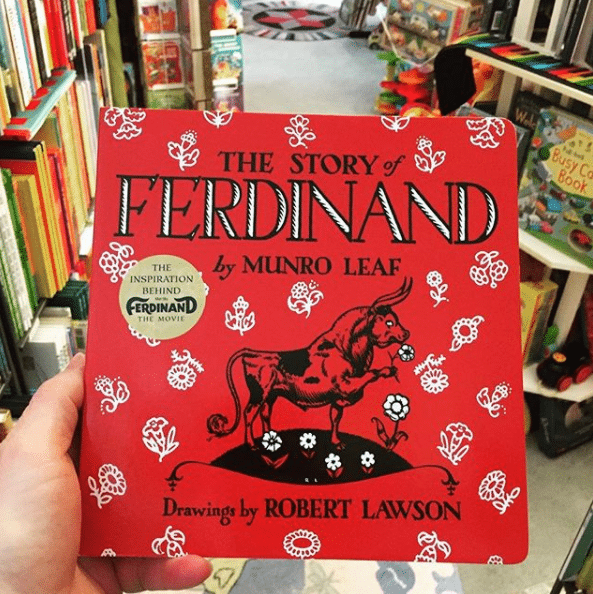 Locals know that CeCe would love it. One recently commented to Betsy, "Your grandmother would be so happy. This is a tribute to her. You are her."
If your Christmas shopping season could use a little less rat race and a little more reminiscence, point your car to Barnhill House Toys & Books in Brenham. You'll find more than Lincoln Logs. You'll find your childhood.
I know because as I combed through Betsy's books, I found mine. A memory I hadn't thought of in 30 years snuck up on me in the form of a simple 8" by 10" hardbound book.
It's called "There Was an Old Lady Who Swallowed a Fly."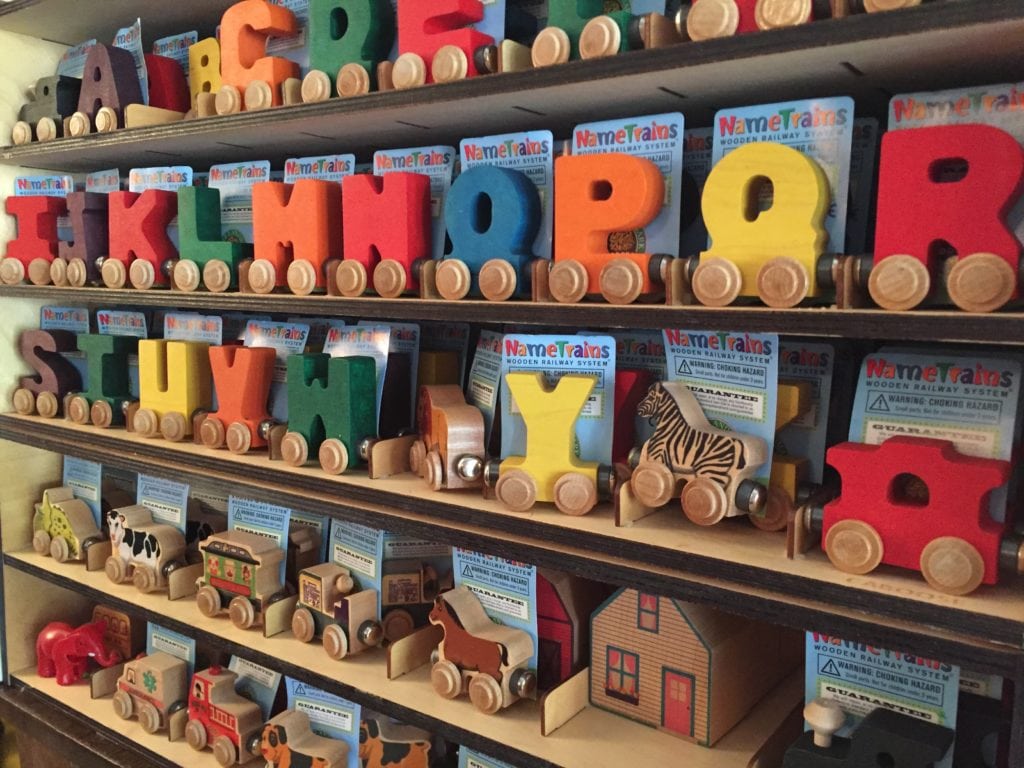 Barnhill House Toys & Books is open Dec. 1 and 2 during Brenham's Christmas Stroll, which features extended store hours, a tuba band, fire truck rides, and a parade at 6 p.m. Dec. 2.
Where is this? 606 S. Austin St., Brenham
When to go: Beginning Dec. 1, holiday hours are 10 a.m.-6 p.m. Monday through Friday; 10 a.m.-4 p.m. Saturdays and 1-4 p.m. Sundays.
What's new: Barnhill has an updated selection of new board game releases styled in their retro fonts and colors (think Candy Land and Sorry).
What's your favorite childhood toy? Tell us by commenting below!
---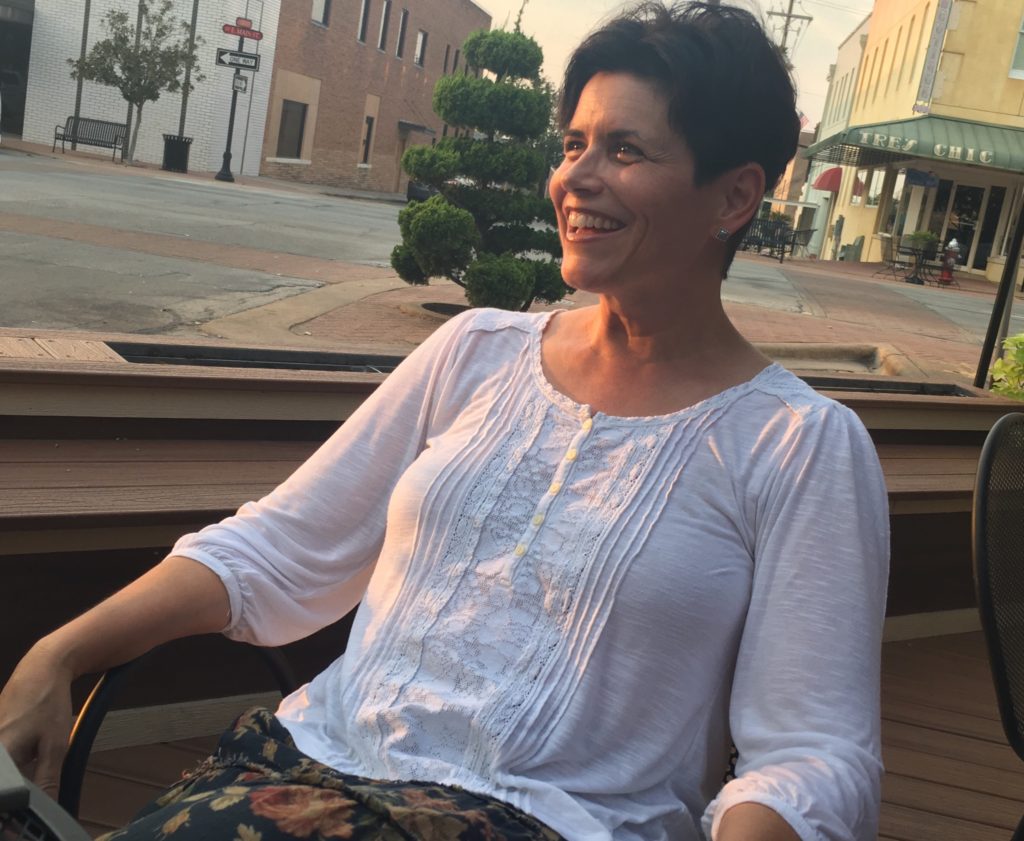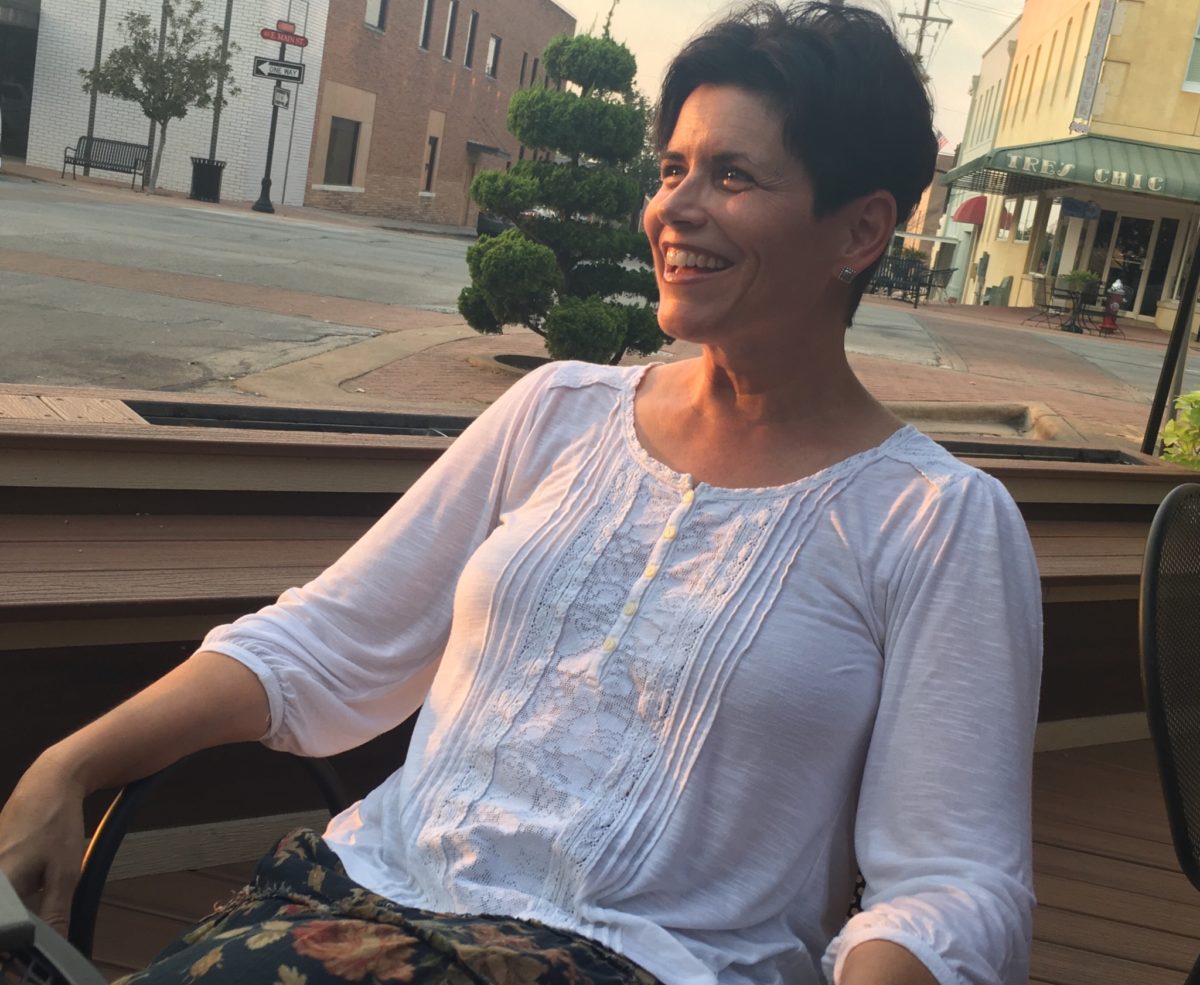 Freelance writer, Laurie Davies, works from home in the Phoenix area, where she enjoys her 10-second morning commute. Her teenage son is a Texan, with a birth certificate shaped like the state of Texas to prove it. Every time Davies visits the Lone Star State she flirts with moving back, but for now she laments the lack of good BBQ in Arizona and writes regularly about beautiful Washington County.