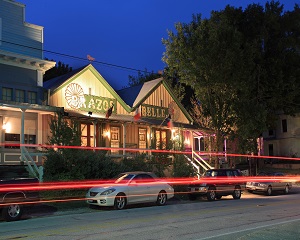 Brazos Belle Restaurant
The Brazos Belle is a true country-French restaurant located in the small town of Burton, Texas. Featuring delicious grilled meats, fresh salads, crusty breads and a first-class chocolate mousse!
In the rolling hills of Washington County, the Brazos Belle is often the chosen host for lovely wedding receptions and rehearsal dinners, graduation and anniversary celebrations, corporate dinners, meetings and other group gatherings. A separate dining room is available for private dinners. In some cases, the entire restaurant can be reserved for a private party.
The Brazos Belle is cash only and requires reservations.

600 Main St., Burton, TX 77835

979 289-2677