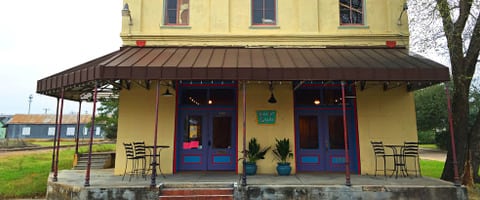 Back Lot Gallery
Back Lot Gallery: An art gallery at Ant Street Inn
Located on the back lot of Ant Street Inn, this fine art gallery showcases individual exhibits of up-and-coming artists. Each artist's body of work will inspire you to see the beauty around you, and perhaps even in a different way! Displayed art is available for purchase. Pieces can be commissioned from each artist.
Open during exhibits: Friday noon – 7pm; Saturday 10am-7pm and Sundays 11am -4pm. Monday – Thursday by appointment. Hours may vary depending on the artist's availability.

308 S Park St, Brenham, TX 77833

979-836-7393