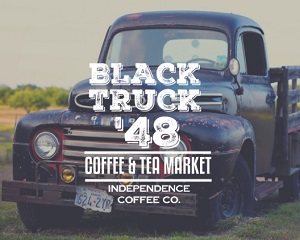 Black Truck '48 – Independence Coffee & Tea Market
Independence Coffee has a passion to create THE best coffee experience possible.
We will be serving everyone's favorite coffee from 7:00AM – 5:30PM. Come see our new facility, grab a light snack or lunch, a latte, hop on our wifi and knock out some work, or just come and hang out!

2805 US 290, Brenham, TX