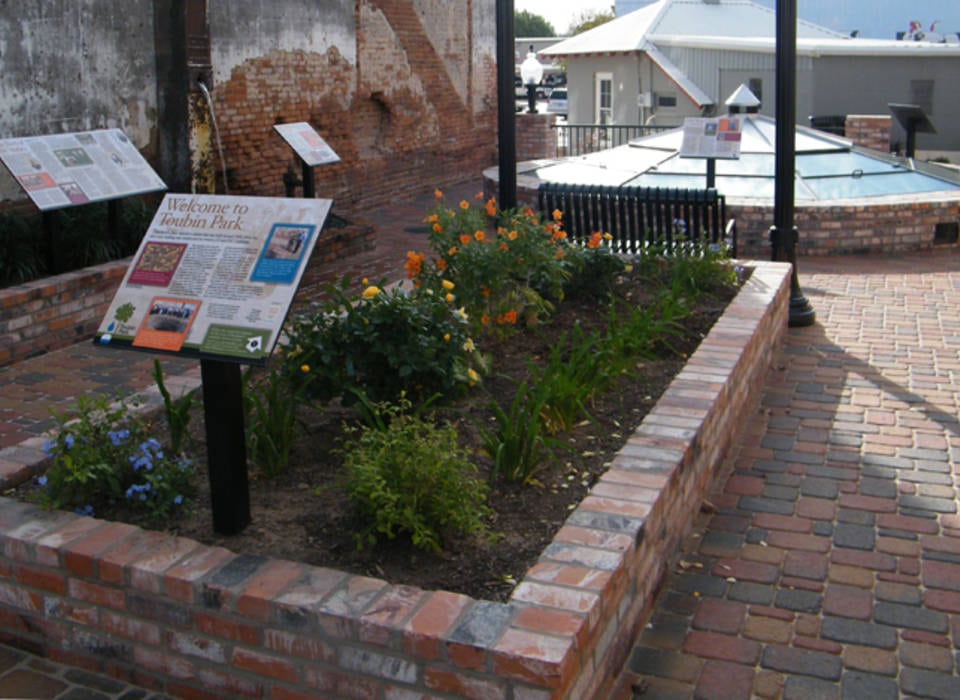 Toubin Park
Beneath Brenham streets is a State Archeological Landmark, a large system of historic cisterns. The cisterns were built in the late 1800's to store rainwater for public fire fighting. Private cisterns were also abundant throughout early Washington County, used for bathing, drinking and cooking.
Enjoy the Wild West story of why these cisterns were built. It's a tale of an early railroad, a rough Boom Town, and colorful characters who shaped Washington County's history.
Self-guided tours through this historic Downtown Brenham pocket park can be enjoyed any time of the day.

208 S Park Street, Brenham, TX