Rain is a blessing…and a curse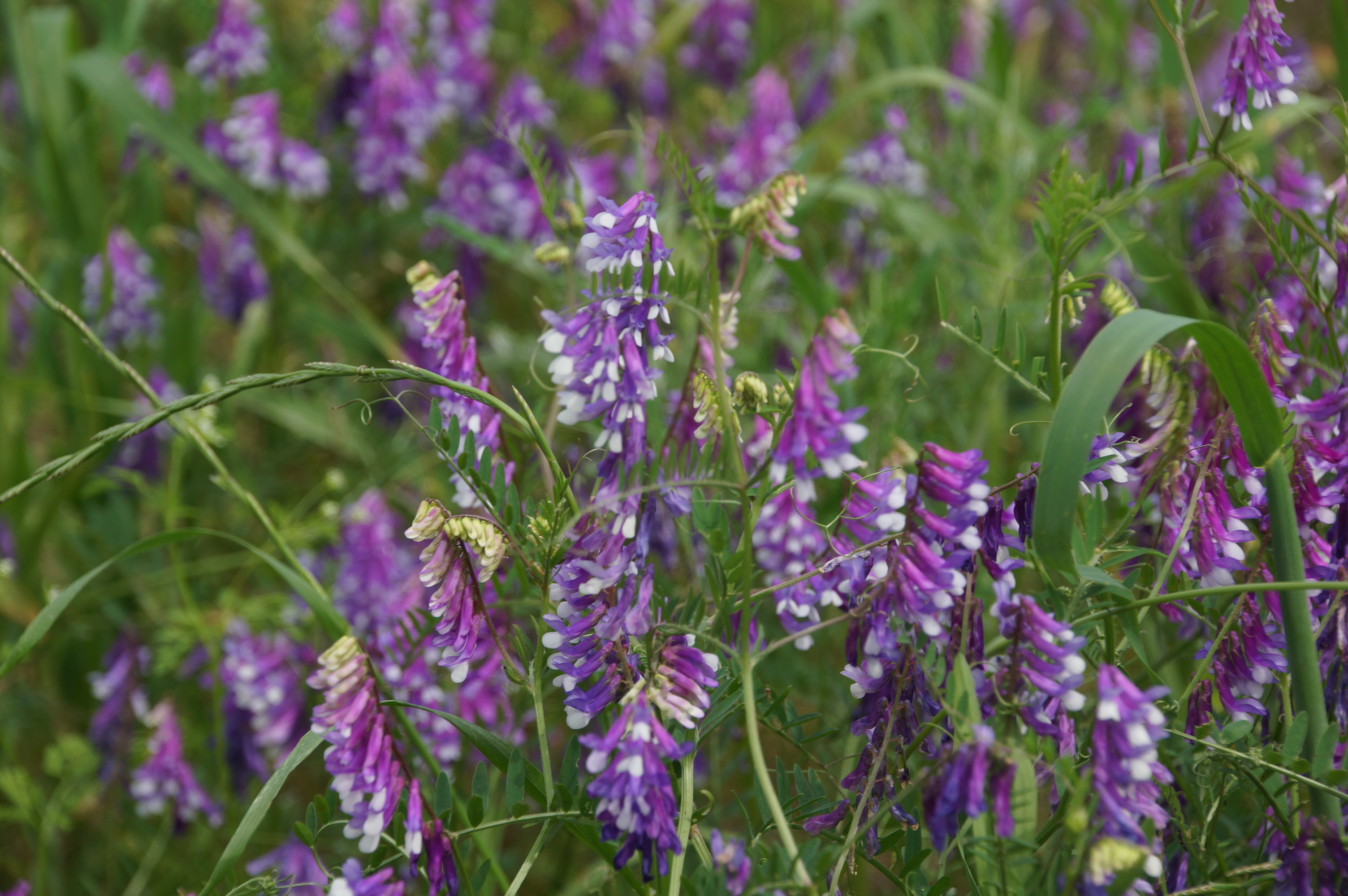 We're seeing more and more wildflower blooms around the county everyday, especially after all that rain we got this weekend.  Some of the earlier blooms needed a bit of a drink of water and we think it will spur the "late bloomers" into action.  We are a bit concerned that it will also spur the grass and weeds to grow as well.  There are still great views along all of our scenic drives and the map on the main page has been updated, but we recommend you come sooner, rather than later in the season.  This weekend is the Chappell Hill Bluebonnet Festival and the Blue Bell Fun Run, so if you're in town, stick around for the FREE Cool Nights, Hot Tunes concert in Downtown Brenham.
We've also spotted some flowers around the county that we can't identify – so if you happen to know what this red flower that was spotted on FM 2502, let us know.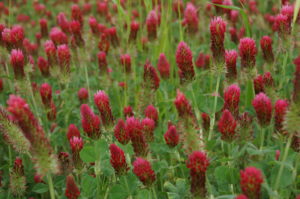 Same goes for this purple plant we found on on Latium-Cemetery Road that we can't identify, we're STUMPED!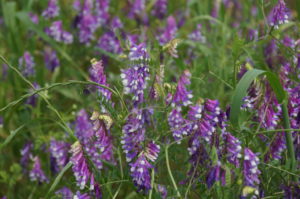 Last but not least….we've gotten a TON of questions asking what these trees are with the orange/gold blooms.  They are Huisache trees!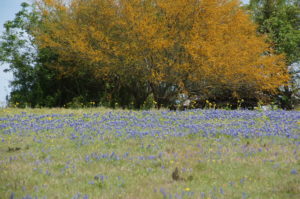 We look forward to seeing you around Washington County!