Small Biz of 2018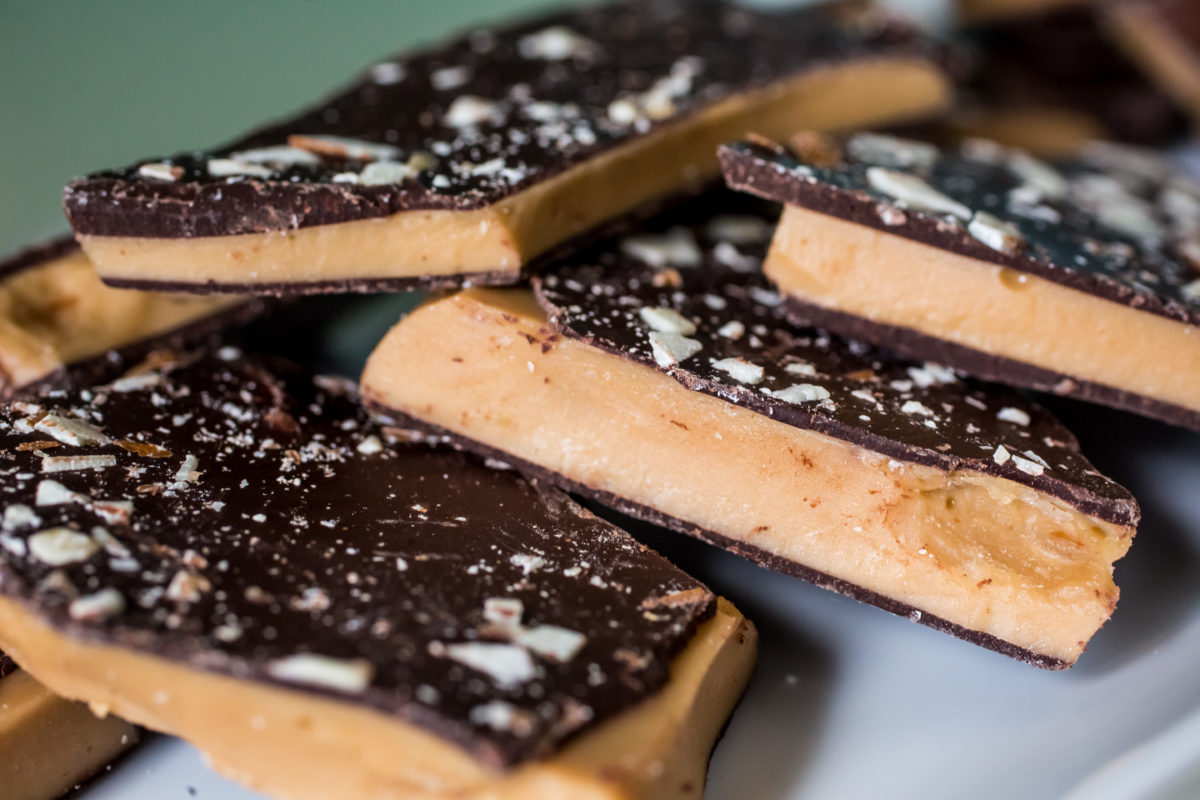 Brenham is proud to announce the winners of the Small Business of the Year Awards, both of which are wonderful tourism partners for the community.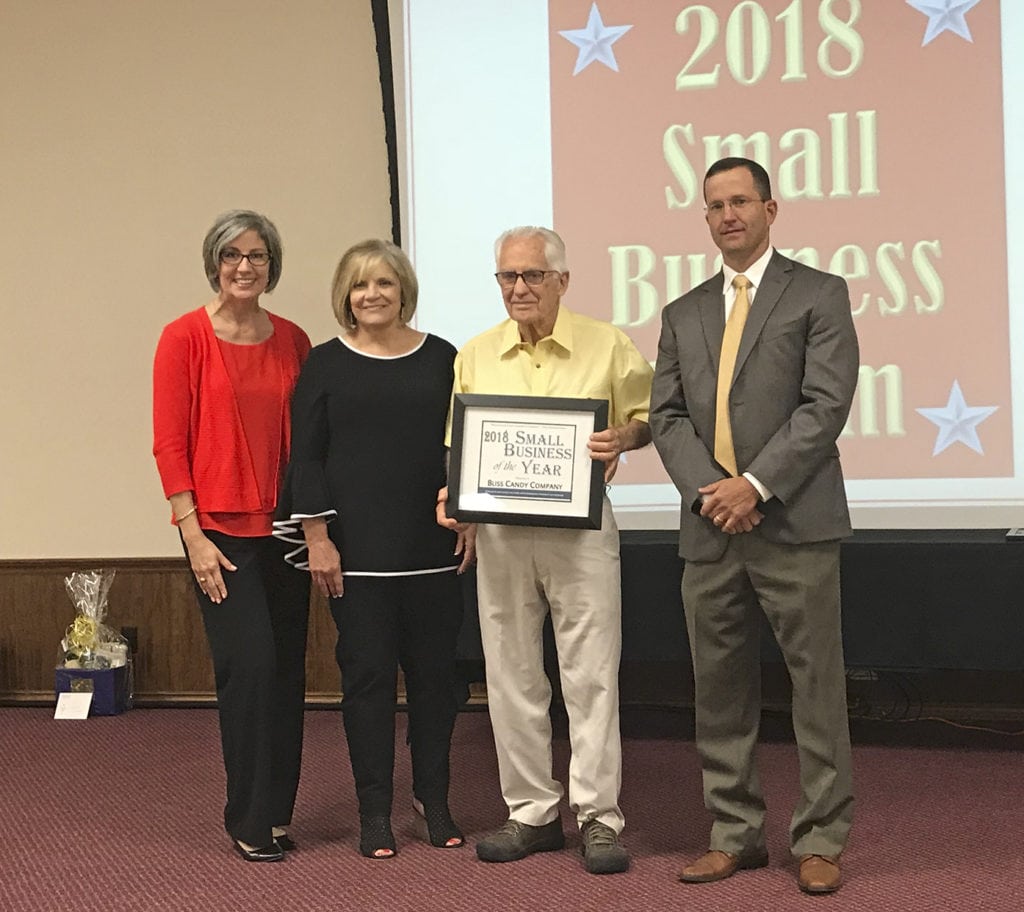 BLISS CANDY COMPANY
Sammy and Cynthia Timpa are the company owners and creators of Bliss Candy Company Fine Toffee. The business was started in the fall of 2006, but they have many more years of experience and a rich history.
Bliss Candy Company's recipe came from Cynthia's mother, who made toffee for every special occasion. Cynthia grew up learning the secrets of this delectable treat. She spent countless hours and dollars, making and throwing away batches of toffee. After many years, she finally perfected the technique, and has even improved it.
Today Bliss Toffee is the perfect combination of four ingredients, impeccable timing and lots of creativity. Since Cynthia and Sammy started the company, sales have exceeded their expectations, and they have to work very hard to keep up with demand.
Since locating their business in Brenham, Cynthia and Sammy have been involved in the community and support several clubs and organizations with fundraising. They are also active with the Washington County Rotary Club, Unity Theatre, Washington on the Brazos and Camp For All.
They are members of Retail Confectioners International, and they volunteer with Be An Angel in Houston, helping children with special needs and hearing impaired children.
Once you get a taste of Bliss Toffee, you understand the incredible success they've had. They are located at 2307 S. Market Street in Brenham, and also sell amazing cupcakes. The store is charming and so are these two entrepreneurs. You will enjoy the experience of shopping at Bliss, and then you will enjoy the memories made when eating their treats.

SOUTH TEXAS TACK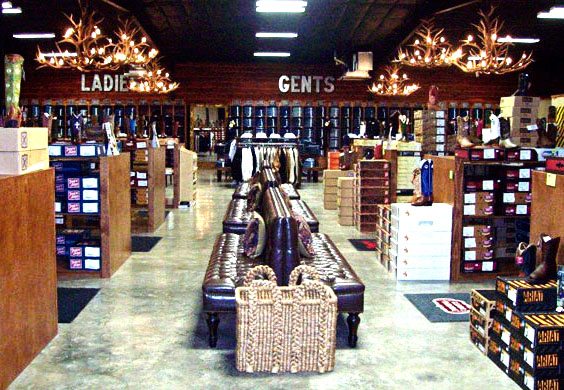 South Texas Tack, a western retail store, was founded in Brenham in 2003 by Steve Martin, with ties to over a century of ranching, working cattle, showing horses and farming. It is known for the highest level of service, selection, and value for the western lifestyle.
When they opened, it was a Tack and Saddle store with leather goods, animal health products, ropes, and saddles. In 2010, they completed their first expansion, adding apparel, footwear and a boot department. Soon after that, cowboy hats were added. In 2016, South Texas Tack started a catalog company to service customers nationwide and online with southtexastack.com.
In early 2018, they launched a new company, LetsRope.com in order to service the roping community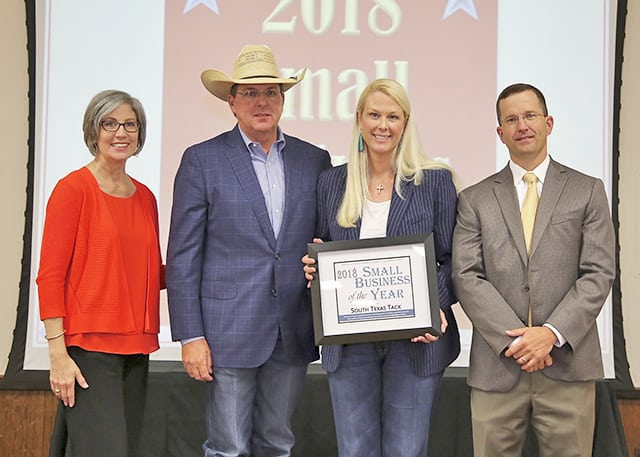 directly. And they have now broken ground on their latest expansion which will include a much grander retail experience, restaurant and outdoor courtyard.
When asked what they are most proud of, the owners say it is the South Texas Tack team. Their team consists of 30 full-time and 3 part-time employees, and they are comprised of experienced participants and competitors involved in the western lifestyle and equine arena today.  This combined experience in various disciplines gives their team the knowledge to better serve customers world-wide.
They are also proud sponsors of the Washington County Fair, the AQHA Youth World Cup, Junior Nationals Finals Rodeo, Stock Horses of Texas, Big Loop Big Money, American Stock Horse Association, National Cutting Horse Association, Houston Livestock Show & Rodeo, and surrounding county fairs.