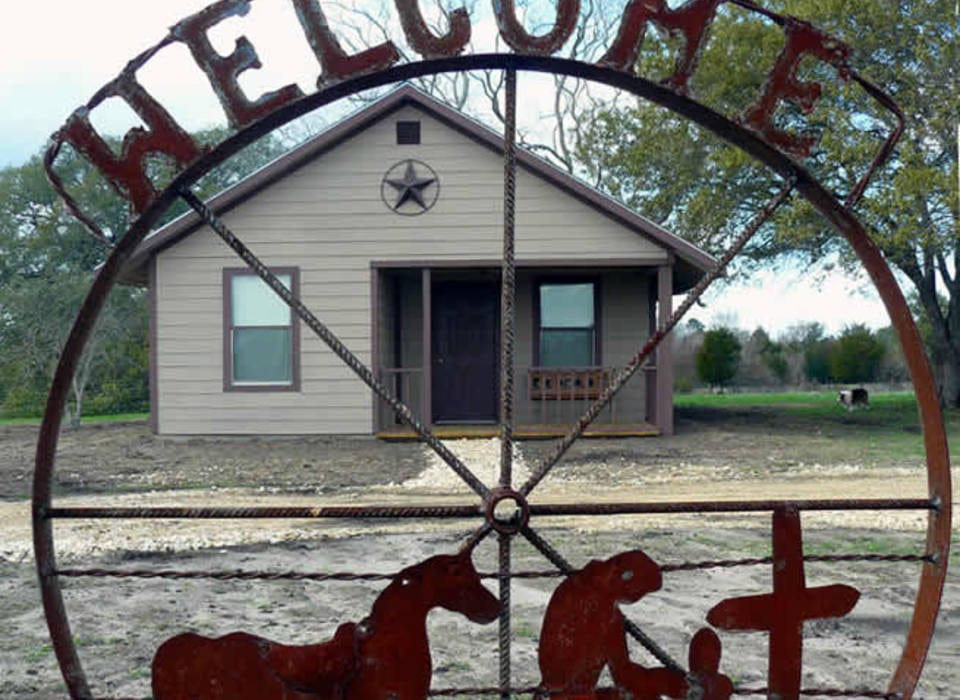 Beside Still Waters Ranch
A COMFORTABLE COUNTRY CABIN beside Sophie, a majestic 400 year old oak tree. The peaceful setting makes it easy to sit back, relax and take in the beautiful Texas sunsets.
Just 12 miles from Round Top and 12 miles from Brenham, Still Waters Ranch is a great location for shopping or exploring these wonderful historic towns.

10340 Brandt Rd, Burton, TX 77835

979-277-9295