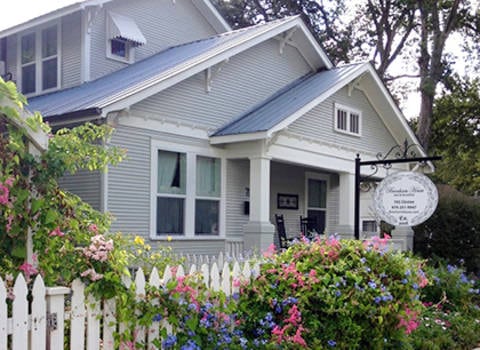 Brenham House Bed & Breakfast
Brenham House offers you a bed and breakfast experience like no other. The inn is a traditional bed and breakfast where guests are served a hearty home-cooked breakfast at 9am each morning. Coffee and tea are available at any time.
Bedrooms have either king, queen, or twin beds, all with private baths, and are decorated with the guests' comfort in mind. There is a peacefulness about the house and throughout the cottage gardens that surround the historic home. Enjoy sitting out in the gardens or sharing a bottle of wine with friends in the the living room, or watch a movie from the quietness of your room.
Owners, James and Susan, look forward to sharing warm hospitality with you as you enjoy all the comforts of home that they provide at Brenham House.

705 Clinton St, Brenham, TX 77833

979-251-9947