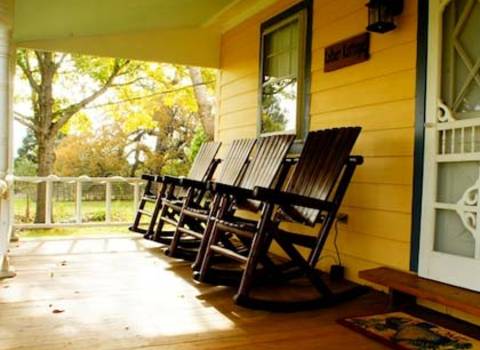 Cottages of Winedale
Welcome to the Cottages of Winedale, a comfortable country bed & breakfast. The Kolber Kottage (henceforth called the Kottage) is located only 3 miles away from Round Top which is internationally known for its Spring and Fall Antique Shows. Enjoy all the comforts of home with two bedrooms, two bathrooms, a fully equipped kitchen, dining room, living room, fireplace and a washer & dryer.
Enjoy a delicious breakfast from fresh fruits, vegetables and herbs grown on the orchard & garden a few steps east of the front porch. Your stay at The Kottage may include homemade muffins, coffee cake, bread, local jams, and juice each morning.

8955 Winedale Rd, Burton, TX 77835

281-948-5081