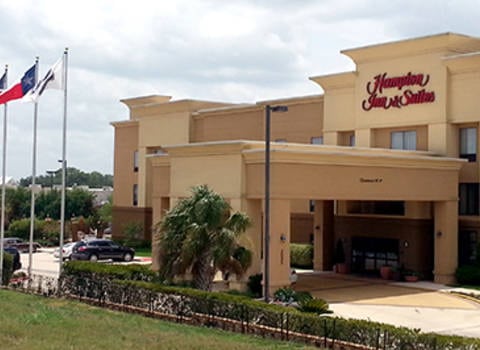 Hampton Inn & Suites
Brenham's premium hotel, Hampton Inn & Suites has 66 rooms and spacious suites. One king or two queen beds, luxurious Cloud 9 bedding, non-smoking facility. Free wireless high-speed Internet, coffee makers, micro/fridges, 32-inch HDTV, handicapped rooms. Outdoor pool, hot tub, fitness center, laundry, business center, meeting room, hot breakfast.
Hampton Inn & Suites provides a large, well decorated meeting room for rental. Provided are round or rectangle tables, TV, projector and other essentials for meetings or group events for up to 65 people.

2605 Schulte Blvd., Brenham, TX

979-337-9898