Take A Peek at Peeka Ranch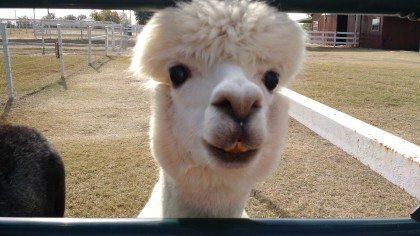 Most travelers wind down vacation worried they won't fit their souvenirs into their suitcase. But when leaving New England 10 years ago, LaNell McMahon didn't just get packed. She got alpaca-ed.
Oh, her visit to a friend's New Hampshire farm started out innocently enough. Then LaNell saw the alpacas.
She fell head over hooves. And she and her husband Philip did what all sensible couples building a lakefront home in a tightly platted subdivision do. They bought one.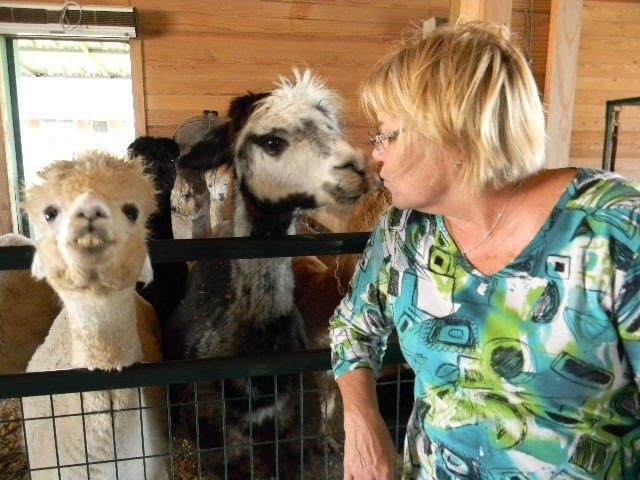 "We looked at each other and said, 'What are we going to do now?'" The McMahons flew back to Texas, put their Lake Conroe property on the market, reassured their family they hadn't gone off the deep end, and bought 68 acres of oak-tree studded rolling hills and ranch land in Washington County. Today their kid-friendly Peeka Ranch – named after their granddaughter's pronunciation of alpaca – has grown to 100 alpacas.
Here's the know-before-you-go basics:
It's pronounced "al-pack-uh."
There's no admission charge to pet, feed and interact with the animals.
If an alpaca swallows real hard, like it's working up a good spit, deploy evasive maneuvers. I may have firsthand knowledge on this.
Alpacas are smart and super social. They even get jealous if you're overly attentive to other alpacas. Then, well, see #3.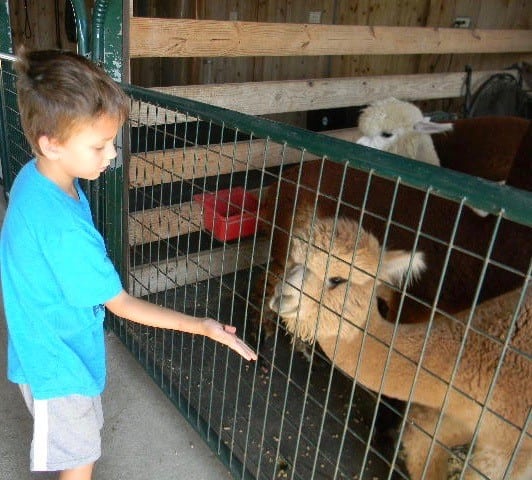 Peeka Ranch is planning an open farm day this December so visitors can come mingle with the alpacas, which are like miniature, more manageable llamas. "My hope is that people will come see what kind of personalities they have," LaNell says. There's Daisy, Dolly and Delilah, the 5-month-old cria cuties who steal the show. There's Romeo, a looker who acts like he knows it. And there's Godiva, the New England impulse buy who set the McMahons' second career in motion.
Visitors who want to get the jump on Christmas shopping will also love Peeka Ranch's high-end gift shop, where cloaks softer than cashmere, non-scratchy scarves and socks, and even plush alpaca stuffed animals are available. Everything is made of lanolin-free alpaca fiber, a plus for the allergy prone.
If you go, just leave room in your suitcase. You never know what you might need to pack.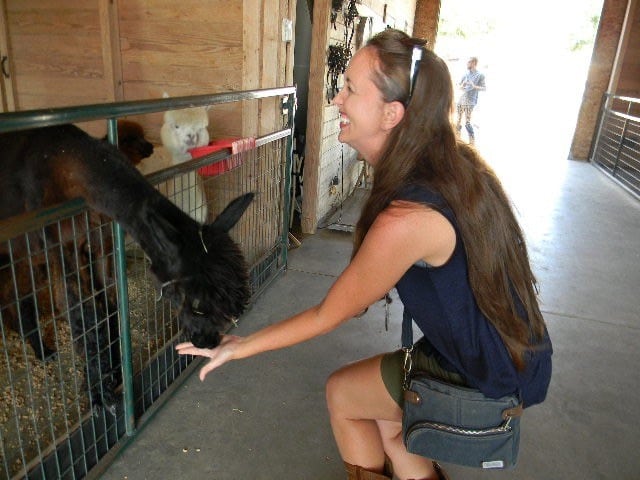 Where is this: 13350 FM 389 (15 miles west of downtown Brenham; 55 miles northwest of Houston)
When to go: Open year-round, but October through March are the most temperate. It's best to call ahead: 713-857-1461
What's new: Nine crias (alpaca babies) are on the way! And a growing number of gift shop items, including rugs and yarn, are made from Peeka Ranch alpaca fibers.
Have you visited the alpacas? Tell us about it below!
---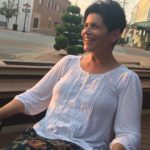 Freelance writer, Laurie Davies, works from home in the Phoenix area, where she enjoys her 10-second morning commute. Her teenage son is a Texan, with a birth certificate shaped like the state of Texas to prove it. Every time Davies visits the Lone Star State she flirts with moving back, but for now she laments the lack of good BBQ in Arizona and writes regularly about beautiful Washington County.