Wildflowers & Spring Break – 03-11-2019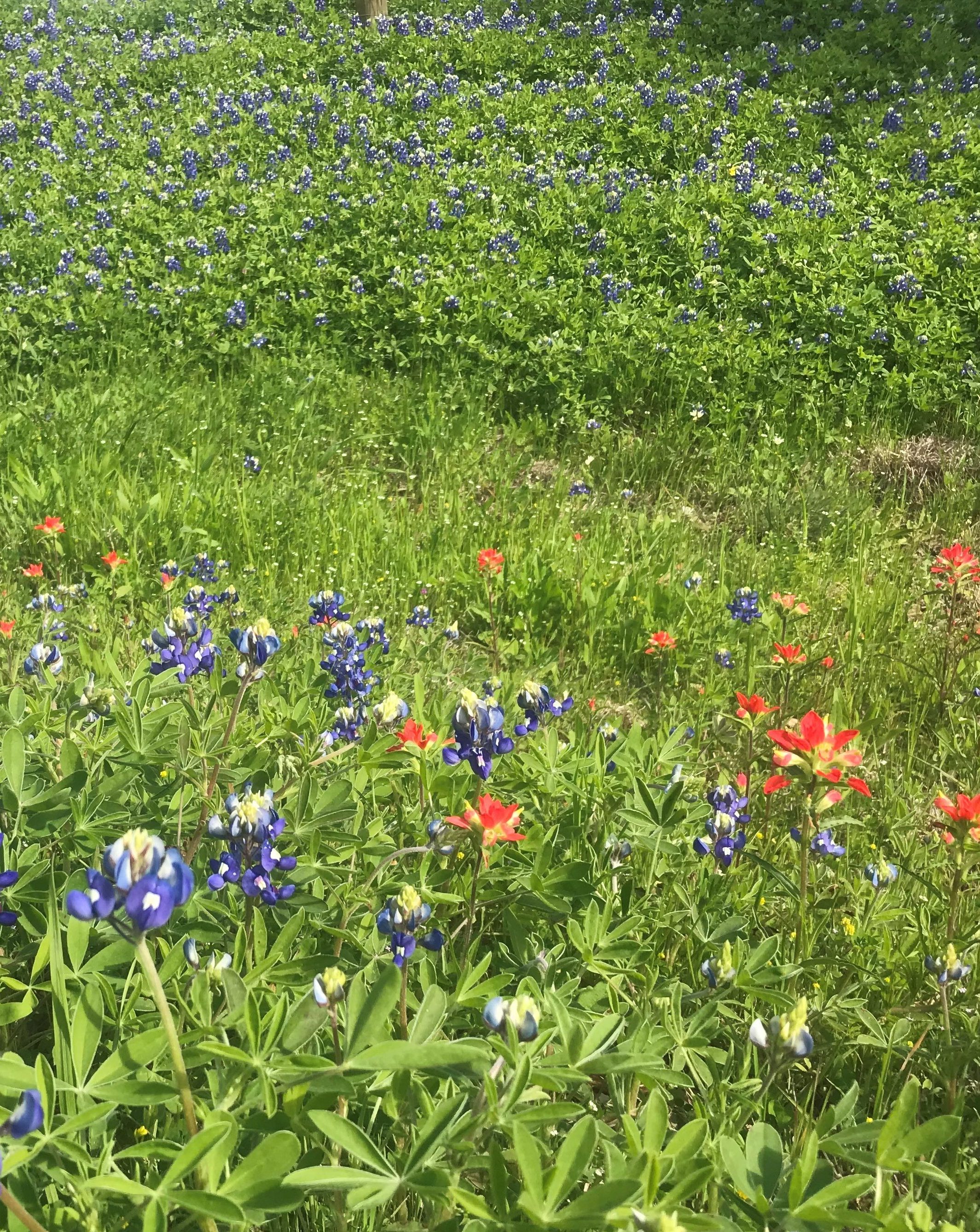 We know that so many people come to Brenham & Washington County for Spring Break to enjoy the wildflowers, we are posting a quick update.  We had 2 days of sun this weekend (we've almost forgotten what that was like!) and we're hoping for a bit more to make the wildflowers POP!  There are wildflowers blooming, but they're still pretty sporadic and no big "picture worthy" spots.
There's still plenty to do when you visit this week though!
In Brenham:
Blue Bell Creamery  Mon – Fri 8-5
Antique Carousel Rides  Mon – Fri 11-2, Sat & Sun 10-4
Horseshoe Junction Family Fun Park  Mon – Thurs 10-10, Fri & Sat 10-11, Sun noon-9
Skating at Silver Wings Ballroom  Mon – Fri noon-5, Fri 7-10pm, Sat 11-1:30 & 2-5, Sun 2-5
Historic Movie at Simon Theatre  Mon-Fri showings at 11:30 and 2
Swim Inflatables at Aquatic Center  Mon – Fri 1-4
#BrenhamArtWalk  FREE all day, every day
Around the County:
Brenham Miniature Horses/Ceramic Painting  Mon-Sat 9-12 and 1-4
Texas Cotton Gin Museum in Burton Tues-Sat 10-4; Tours at 10 and 2
Peeka Ranch Alpaca Farm Daily 10-5; Call Ahead 713-857-1461
Chappell Hill Lavender Farm  Mon-Fri 10-2, Sat 9-5, Sun 11-4
Chappell Hill Historical Museum  Wed-Sat 10-4, Sun 1-4
Texas Baptist Museum in Independence  Tues-Sat 10-4
Washington on the Brazos State Historic Site
Museum & Visitor Center 10-5
Living History Farm 10-4:30
Wine Tastings
Texas Star Winery  Fri-Sun 11-6
Saddlehorn Winery  Open Daily 11-6
Windy Winery  Mon-Fri & Sun noon-5, Sat noon-6
Pleasant Hill Winery  Fri 3-Sunset, Sat 11-6, Sun noon-5
#Adventure290  FREE all day, every day