Wildflowers Still Blooming but Bluebonnets Winding Down 04-17-19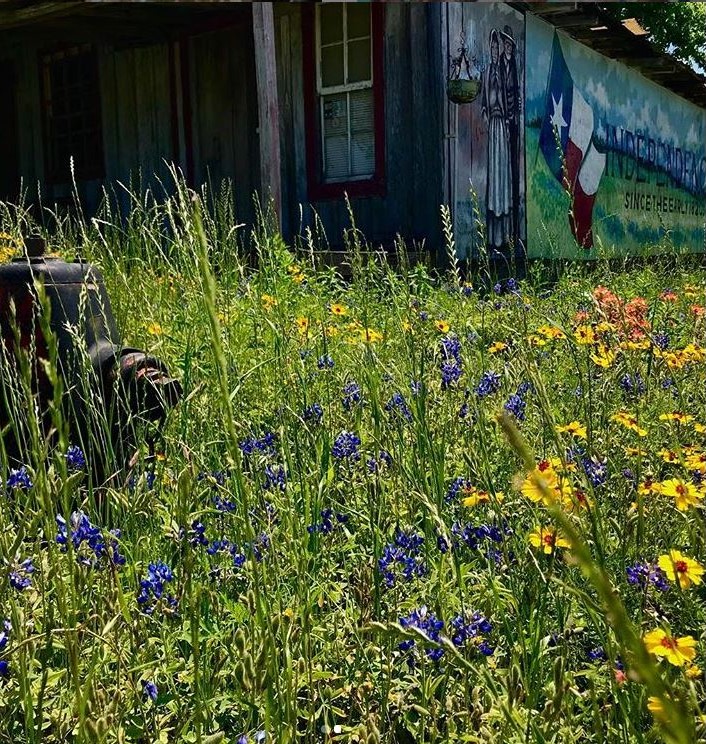 The wildflower season is winding down.  There are still wildflowers blooming, but at this point, the grasses are growing taller than the bluebonnets.  We won't be making any more updates to the map on the main page, but you can still take some scenic drives around the county.    It's been a good season, we've enjoyed having all of you come visit Washington County and hope to see you again soon!  Check out our calendar for upcoming events, including the Burton Cotton Gin Festival this weekend and our FREE Hot Nights, Cool Tunes concert series in July in Downtown Brenham.
Thanks to Antique Rose Emporium for these photos to show what a difference 2 weeks of rain & sunshine can make.  FYI, their gardens are beautiful this time of year & a great stop while you're in Washington County.